Research should never be underestimated. It's a powerful tool, which can be used in numerous fields of work and spheres of life. Academic studies are always linked to research articles, but business and marketing activities can also benefit greatly from this type of papers.
While being extremely useful, each research article requires some persistence and skills. You can ask a writing service to do the work for you, which is the easiest way out. Or, if you want to improve your writing skills and obtain some new helpful knowledge, you can try to write it yourself.
In order to do that, it's important to have an understanding of what a white paper is, how to write it, and how you can apply it to different fields of activities. The following guide will give you some helpful insights, which you might use when writing your own article.
What Is a Research Article?
Let's clarify one thing from the beginning: a research article or paper can have many meanings. But we will concentrate on the areas where this type of paper is used most often: academics and business.
In the academic sphere of life, a research article is a paper, in which you study a certain subject, event, or phenomenon, and analyze in detail what you've learned about it. Basically, it's an expanded essay where you build the text around what you already know about the subject, trying to find and add the most important expert information on the matter.
Unlike an essay, a research article is not a place for you to express your thoughts and opinions. It's more scientific and precise as well as filled with helpful data. And even though such a task might seem to be dull, you need to arrange that data properly and possibly present it in an interesting way that would be easy to understand.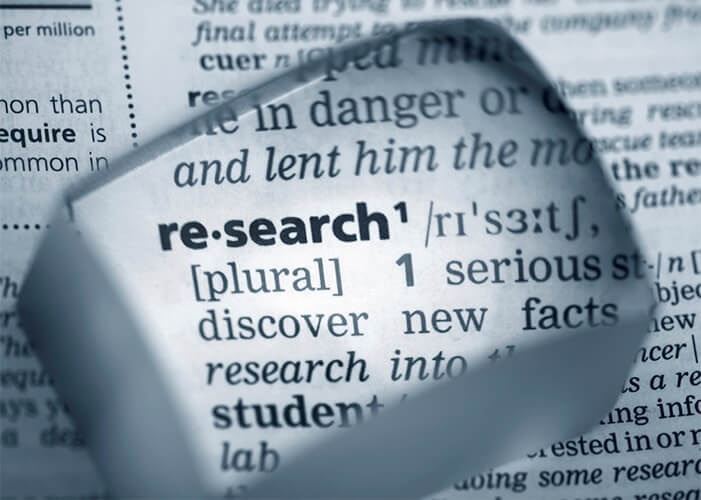 As for the use of research articles in business, here a research is supposed to present an issue to the reader, explain it, and suggest a solution. It can also be used to help the consumers understand the product better. To do that, you should provide detailed information on the productand the results of the investigation you've done on it.
White papers can also be used in business as a content marketing tool. They are often written to present some selected arguments and facts that create a good image of a company. You can also use white papersto persuade the potential customers, find future investors, attract the journalists' attention, and raise the company's visibility online. A lot of business owners use marketing research papers to study their target audience and generate sales leads.
No matter what you need your article for, there are some things you need to know about writing it. If you don't want to bother yourself with such a task, you can always contact us, and we will gladly help you. But if you're willing to try writing on your own, keep reading to learn how to do it.
How to Write Research Articles
Even though a white paper might seem a complicated and time-consuming task, it can be done without fuss if you divide the writing process into separate steps.Keep in mind that the following guidelines can be applied to both college articles and business-related ones.
So, step number one is obvious: pick a topic and develop an article question. Try not to pick a broad phenomenon, as it might hide hundreds of aspects in it. For example, instead of choosing a "Business Management" topic, write about "Pros and Cons of Chinese Management Style".
Developing a research question is setting a goal for yourself and your paper. This question is the one you will answer when you're finished with the investigation. Again, try not to make it too broad, as it will be harder to answer it then.
Once you have a topic and a question, you already have a certain idea of what you're going to talk about in your paper. The next step is creating a thesis. It's a good thing to do, actually, because it will help you stay focused on the main points of the text and on the depth of the info you provide. When creating a thesis, you make certain limits for yourself. You determine what specifics you are going to talk about in your article.
Finding and evaluating sources of information is another important aspect of any new research. Thankfully, we have a lot of options these days: the Web, libraries, magazines, blog posts, newspapers, and so on. But even though the number of sources you can use is endless, you need to be careful when picking them.
Evaluating each source and deciding whether it's relevant or not requires a couple of steps:
Find out whether the info is provided by an expert.
Learn about the source: is it valid and reliable?Are the info and research content unbiased? Does the author provide his or her own sources of information? Are the research methods explained? Is the source outdated or not?
Figure out whether it can answer your research article question and how well it can do that. Many authors can add annotationsto their works, which you might use to quickly establish whether the source is suitable for you.
Don't underestimate the power of taking notes. They are a great way of planning, sorting, and even brainstorming. Taking notes doesn't mean copying the source and writing everything down, it means selecting only the information that supports your article thesis or answers your paper question.
Paraphrasing the information is another important step you should consider, especially if you don't want to be accused of plagiarism. Just changing a couple of words in every sentence won't suffice. You need to make a bit more effort and summarize the info using your own words.
Adding quotes is always a good idea. A research article is a paper where you combine your research and own ideas with other people's information. So, quoting their words is a great way to support your statement or prove your point. You have to be careful here: adding too many direct quotations will not make your article look good. So, cite someone only when you feel that the way they've expressed the thought is so good that it should be presented in its exact language.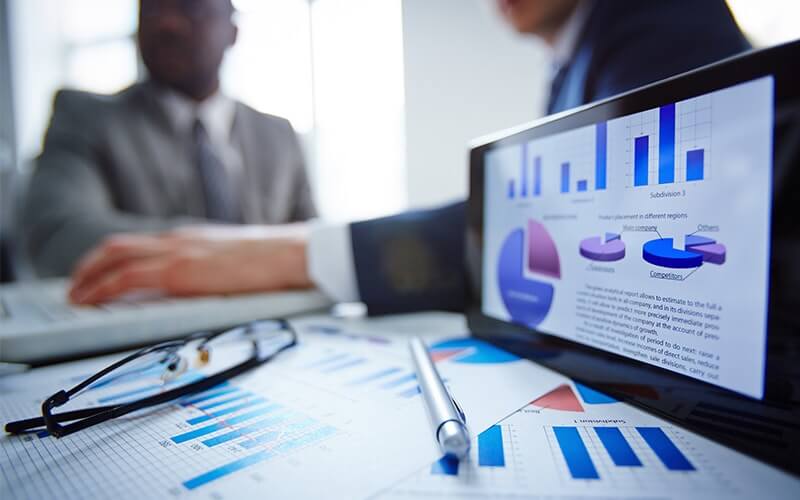 Creating a draft is an essential part of every writing process. That's when you start organizing all of your materials, thoughts, and ideas. Work on the structure of the text: start with the thesis, then the main body of the text, the explanation of the thesis and your ideas, and then provide the evidence and examples.
When making a draft, you can reorganize the paragraphs and come up with some new ideas or ways to express your thoughts. It's a great way to ensure the quality of your text.
After that, you can get to writing the final version of your text. Don't forget to properly document the sources that you've used. This way, you will prove the credibility of your work and support your ideas. You will prove that your white paper is based on the expert information, allowing the reader to trust you more.
Don't forget that writing is only half of the job done. Revision and proofreading are as important as everything you did before. Give your paper some time and come back to it the day after, or even a couple of days later. Reading the text out loud can help you notice some spelling mistakes or the inconsistency in its structure. You can also ask someone else to read it, just to make sure that you didn't miss anything.
If you feel like that's too much or don't have enough time to deal with all of those writing stages, contact us and let us deal with your research article.
How to Turn Your White Paper into a Marketing Tool
White papers are what can help you achieve a content marketing success. To do that, you need to provide relevant and suitable info that could give the customers some new insights. Comparing your opinions to other experts' statements or even using some outside sources to back up your argument is an effective content marketing approach.
Another way to benefit from your white papers is to turn them into the news. Use them as the foundation of, let's say, a press release, a blog post on your website, or a news article. When converting your research into the news, pick only the key components from the research paper (the ones that would matter to your target audience). Highlight the statistical data and add some visuals as well. And always state what your research can add to the existing information or how it can help people.
Using your research as an overall content marketing tool goes beyond transforming it into the news. You can also turn it into a blog series for your website, posting some new pieces of information one by one regularly, inviting the reader to visit your website more often and increasing its traffic.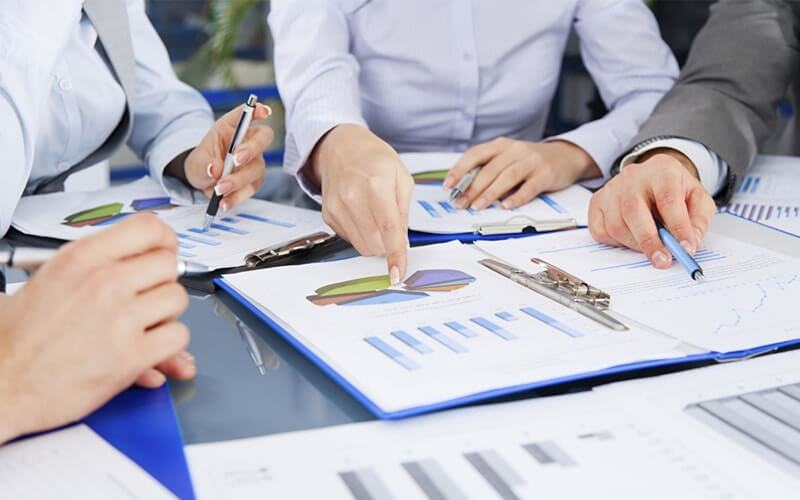 Creating infographics that present the most interesting findings in a visual style will attract more readers and interest more people. Plus, it might be used by other people as a part of their own research, which means your infographics will be posted some where else besides your own website. And that's a good way to spread the word about your company, don't you agree?
You could also use the information from your research article to create a marketing presentation, which will help you persuade potential customers and maybe even partners to take an interest in your company's products or services.
Because every research article you write contains tons of helpful information, you can use them to create white papers for your business. There are a few options for you:
A problem solving white paper, in which you could present an existing business-related problem and recommend a solution to it, based on the things you've learned when doing your research. This type of paper will help you generate leads and inform customers.
A background info paper where you can describe the benefits of a certain service or product. It can be used to support a new product launch or to settle a business argument.
A list of tips or points concerning a certain product, service, or another business-related issue. It's a great way to get more attention from the reader and to use your research as a source of information.
You see now how just one research paper can benefit your company and improve your content strategy and marketing methods. But if you don't have enough time to deal with such a complicated task as writing research articles, we can help you.
Allow Us to Take Care of Your Article
Instead of spending hours trying to find relevant information and organize it properly, you can entrust us with writing a research article or paper for you. Our team is who you can rely on because:
We work fast. You won't have to wait for weeks to receive your paper.
Our team members are professional writers who know how to deal with pretty much any type of paper.
We offer reasonable prices. You don't have to pay extra to get great results.
We are experienced, as we've been writing for years.
We understand the specifics of every paper. We know how to structure them and what important components each of them must contain.
With us, you won't have to worry about your academic performance or your business development. We can do both: write a paper for college and turn the research into a marketing tool. Just tell us what you want, and let's work together towards great results.