If you think that creating a stylish website that is easy to navigate is enough to promote your business, think again. Making an attractive and appealing web page is only creating a wrapper. Filling it with worthwhile interesting content is more important, especially if you really want to persuade the reader to use your services or buy your product.
Now, this problem can be solved pretty easily by turning to professional content writing services. Asking expert copywriters for help is a smart move as they can take success of your business to a brand new level. That's exactly what we do here, at ContentAdore.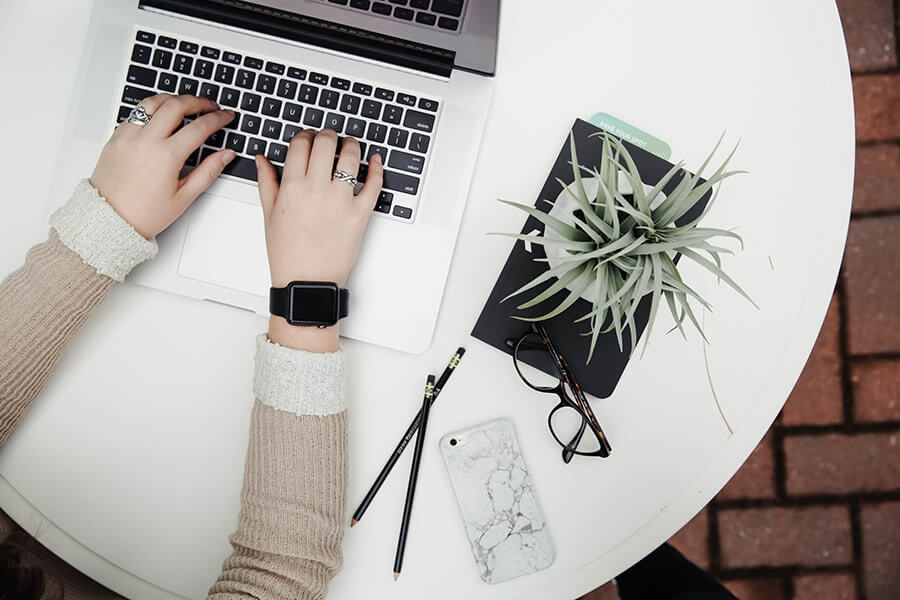 Although you can completely rely on our experts to create the best content for your website, it's always better to work with them side by side as this will show the highest level of productiveness. Why? First of all, no one is able to present yourideas the way you want. No one is as familiar with your product or services as you are. We invite you to join our team and make the best efforts so that your website would work the way you want it.
Now, as an honored member of our professional team, we will share some website copywriting tips thatwill help you understand what we do and how we do it. Actually, content writing is a very useful skill. It will show you exactlyhow your website content should look like. It's not easy. Let's not fool ourselves. However, there are simple rules that can help you achieve your goals.
Content Creating Done Right
A well-planned work is a part of success. That's why when writing you should base your whole content creating process on a certain plan. As for web content writing, there are particular points you should take into account:
doing research;
creating an outline;
writing a copy;
working on a conversion rate;
checking, proofreading, fixing.
Research is your homework. Yes, it requires time. It's the most boring part of the process, but you can't ignore it. If you want to create a unique selling proposition, you should know your potential customer.
When you learn what people need and what they want, you'll easily describe it on your website in the words theyhave in mind, which will grab their attention when they read it. You also should study the competition if you want to offer people something different, something that other companies can't offer. Our professionals from ContentAdore have years of experience, which lets them understand the needs of your target audience with ease.
How to Create a Killer Copy?
The next step is making an outline. It's an essential part of any writing process.However, when it comes to website copy, drafting a plan can really benefit your quality content. You'll have a scheme, a map for your website that will save you a lot of time when you start writing.
Drafting a copy is the most crucial part of the writing process. This is where you're supposed to connect with potential customers, convince them of the excellence of your products or services.
Here, you should be careful and not to focus only on you and your business. Yes, you should provide enough information about your product (you must be specific & precise), but don't forget to appeal to readers. It's all about them, not you. It's about their needs, their wishes.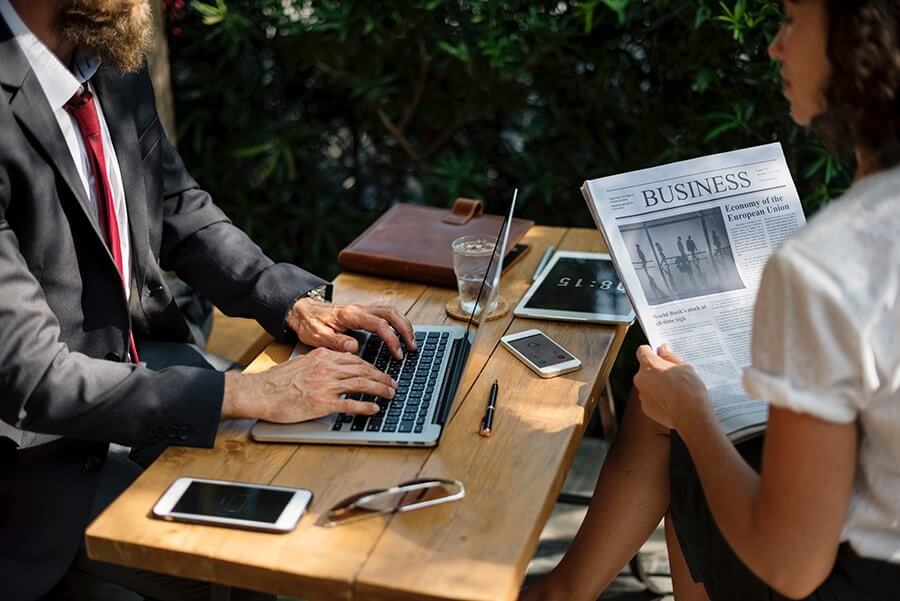 The language you use should be simple and clear. It's obvious that you worry about search engine rankings, but you should create content for people, not for SEO. Stay clear of jargon, meaningless phrases or too smart words. People should be able to understand clearly what you're offering them because that's the only way they will be able to make a decision.
Don't deceive your readers. Don't conceal anything. Provide complete info on your products or services. There are many websites that are trying to lure readers into a trap of buying what they offer. You don't need to lure anyone, right? You simply should show them the truth. It's the most persuasive way of effective copywriting.
How to Increase Your Conversion Rate
Now as you have your optimized content, you should work on conversion rates. This is the step when you should transform your readers into buyers. Motivate readers and present a clear offer. Show readers how your product will benefit them.  Present the guarantees you can provide in case they aren't completely satisfied with your product. Add a tiny bit of pressure: limit the quantity of your product or offer exclusive time-limited bonuses.
Social media marketing always implies being familiar with the art of persuasion. So, if you want your web copy to be appealing, you must be friendly and consistent, show your experience and provide proof like testimonials or other data.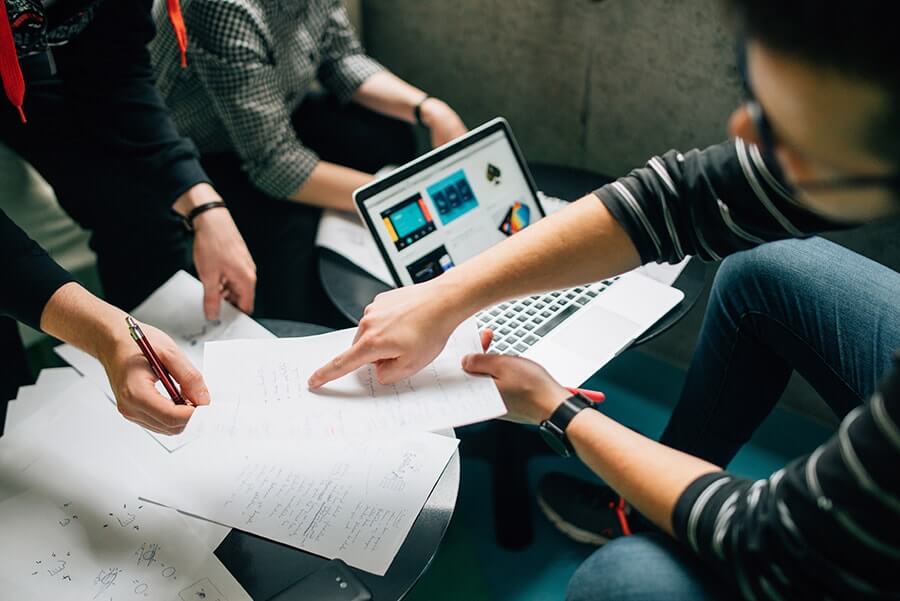 Proofreading is the step you should never exclude. It's not only about finding typos and other mistakes but also about noticing some inconsistencies, order flaws, and missing information. Are there any questions you didn't answer? Are there any doubts a potential customer might have? By re-reading your copy, you can fix these issues. We have copywriters with excellent English grammar knowledge who have a habit of paying attention to tiny details.
Mistakes That Can Ruin Your Website Strategy
Now,  let's talk about what not to do if you want your website to have professional web content and give your readers a reason to stay. Take a look at the following mistakes and try to avoid them at all costs:
Being selfish.
Forgetting about readers and writing with a focus only on yourself, your product, or services is a very common error. It's natural that you're passionate about what you do. It's obvious that you are interested in your product or services. But you can't go on and on about how cool you are. This is why it's a great idea to address the writers who can express your passion in a suitable voice and tone.
Always keep your potential customer in mind and speak to them. Tell them why your product is good orhow it can change their life for better.
Forgetting about call to action.
This is what some think: "The text is pretty good itself, I don't need to tell people to buy my product." But in fact, you do need to tell them. You should ask them to do that because your customers should be led. It's always a good idea to style your call to action in an interesting or fun way. It will only inspire readers more to get your product or use your services.
Being just too much.
Many people think that being persuasive means being very, very persistent. In fact, using too much exclamation points, keywords, super smart terms, and complicated expressions won't impress customers. All these things will only scare your potential clients away;
Not paying enough attention to meta titles and meta descriptions.
Meta components of your website are the first things the reader will see. They should be a hook that catches the reader's attention and makes them click on your website link. Some people forget about the importance of meta description and title, making them dull, boring, and poorly thought out.
Keep these points in mind, and writing web content with us will turn into a piece of cake for you.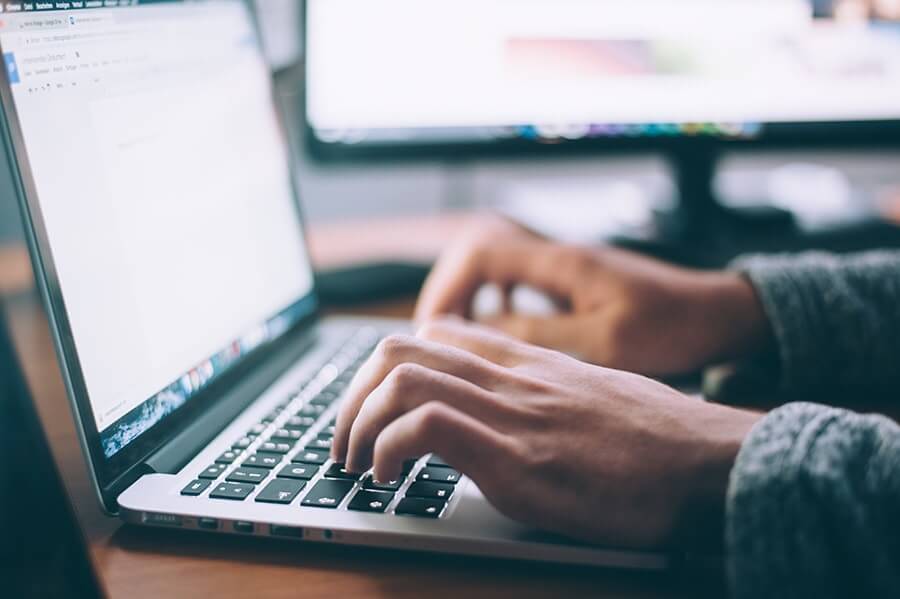 A Few More Tips
Here is another bunch of tips you might want to use when doing your web copywriting:
bold important parts for people who usually skim web pages;
share bits of your content on social media because the more people learn about your products or services, the more chances you have to sell;
use high-quality images to add some visuals to your story;
do not exaggerate;
write powerful and eye-catching headlines (they should evoke interest in your readers, perhaps even make them laugh);
start each page or paragraph with the most important parts (it's known that most people never read the whole thing,but they will see essential bits of your website at the beginning of every paragraph);
use quote boxes – you can cite some reliable sources or even your customers or their reviews;
avoid using negative words, for example, instead of saying "Don't fall behind" you could say "Get ahead of everyone";
watch the rhythm of your text, don't use too many long or short sentences in a row. Try not to make paragraphs too long;
include emotions and personal experiences as sharing a personal story always captures the reader's interest and helps you become closer to them;
break up pages with bullets for people who only skim websites;
These simple tips will contribute greatly to your website copywriting. Thus you will become a more skillful content writer yourself. We use these tips as well as some other effective strategies every day, so we can guarantee that they really work.
Rely on ContentAdore, Your Effective Website Copywriting Service
Writing great copy content for your website might seem like an impossible task. But after you get acquainted with your audience and decide what you want to tell them, it gets easier.
[ctt_hbox link="de6w1″ via="yes" ]If you still need help, our professional website copywriting team is ready to work with you for your success.  Let us create an excellent copy for your customers.[/ctt_hbox]
Get in touch with us now, and we'll get you the results you want!