Well, let me explain you.
Nowadays, there are gazillions of online businesses. And every business owner wants to sell his/her product or service to a great number of clients.
However, to do it efficiently, you need to understand the importance and get the most out of digital channels and online marketing, and that's where email marketing comes in.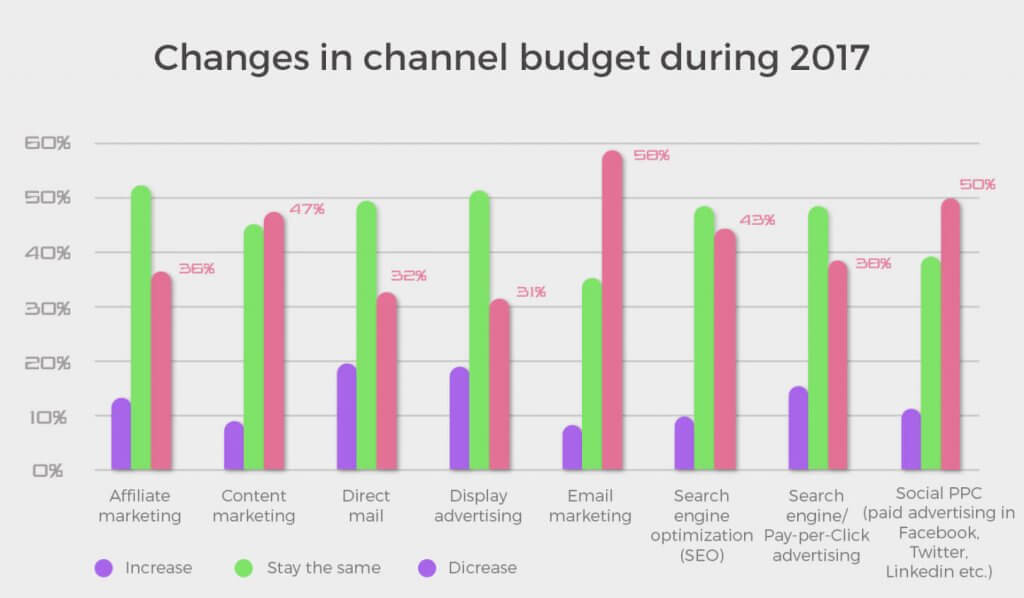 In this article, you'll discover 9 top reasons why you should add emails to your arsenal if you don't want to miss a great piece of your marketing pie.
Why Should You Consider the Importance of Email Marketing?
Reach out your mobile customers more easily
Keep your clients informed and engaged
A more personal bond with your prospects than on Social Media
Integrate it easily in other marketing strategies
A great way of increasing your brand's awareness
It's very cost-effective with the biggest ROI among marketing tactics
It's easy to measure
Contact your prospects  and clients in real time
Reach Out Your Mobile Customers More Easily
The whole digital world is going mobile and this tendency keeps growing. Just check the stats from ExactTarget to get a clear picture of it.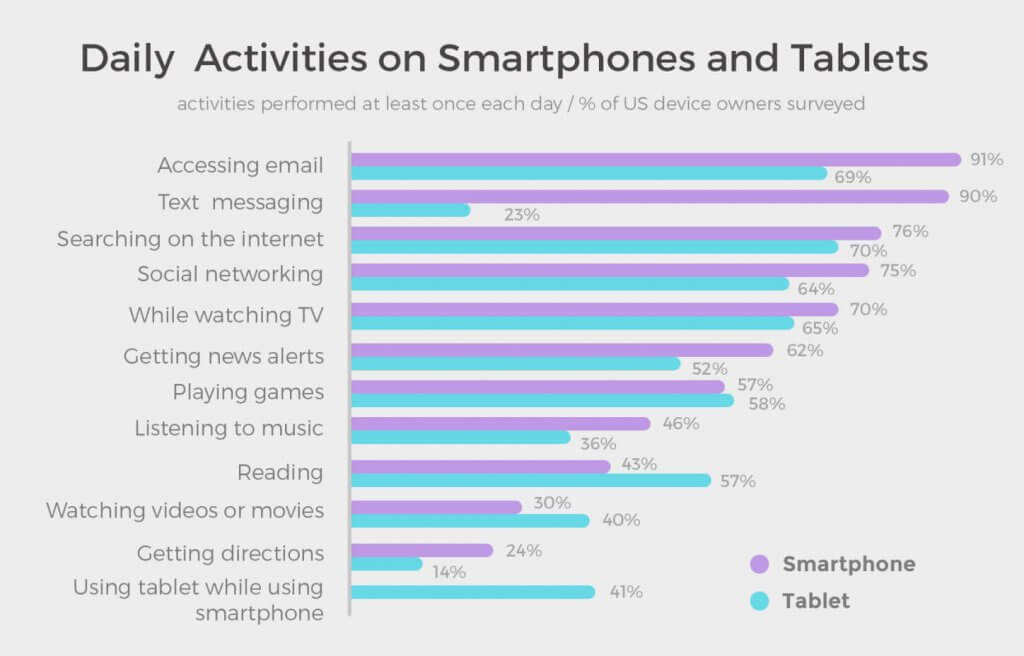 As you see 91% of users access their emails via smartphones. Keeping this in mind, it will be a smart move to test your messages on mobile devices and make sure they are displayed correctly.
Otherwise your target audience is likely to delete them immediately and unsubscribe.
A Great Communication Channel to Keep Your Clients Informed
So powerful it is! It's more than just sending messages to your target audience.  It's all about:
building trust and relationship with your subscribers
positioning you or your company as the authority
leading prospects gently to make a purchase
Moreover, it's a great investment as you will come up with a solid email list and use it to promote your other services or products in the future. Or you may refer your subscribers to your partner's offer. The importance of writing an email marketing strategy is huge as it is an essential part of promoting your business.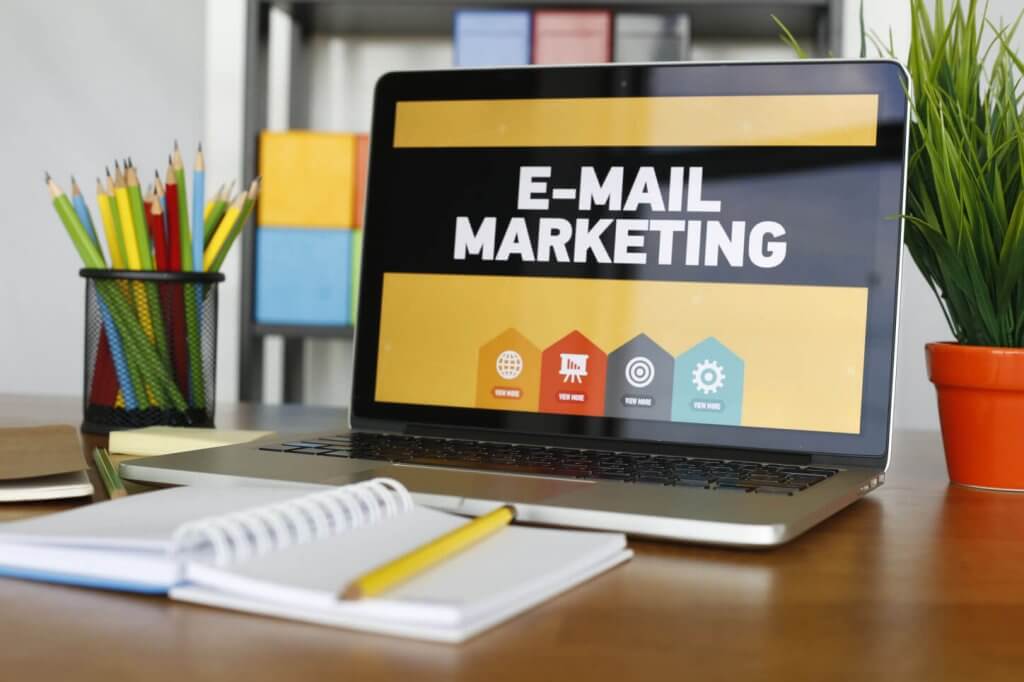 More Personal Tool than Social Media
Getting back to pies, do you know that according to the survey conducted by the American Pie Council in 2014, pie turns out to be the most preferred sweet dish?  Americans like to treat each other with delicious apple tarts on special occasions like Thanksgiving Day.
However, what makes these cakes so special? That's the love and care that people put in them while cooking and baking. The same thing is crucial when it comes to emails.
How to write a professional marketing email that builds a good relationship with your prospects? You need to show that you care about them and their needs.
The best way of writing a good marketing email is to personalize your messages and add storytelling to them so that when subscribers read them they could have a feeling that they are reading a letter from their friend.
You should keep in mind that even if you segment and target your audience, but if your messages lack the personal touch and deep understanding as well as respect for your subscribers, your campaign won't be a success.
According to the research done by Campaign Monitor emails that have personalized subject lines turn out to be opened 26% more often, and there is a solid increase in revenues (760%) generated by segmented campaigns.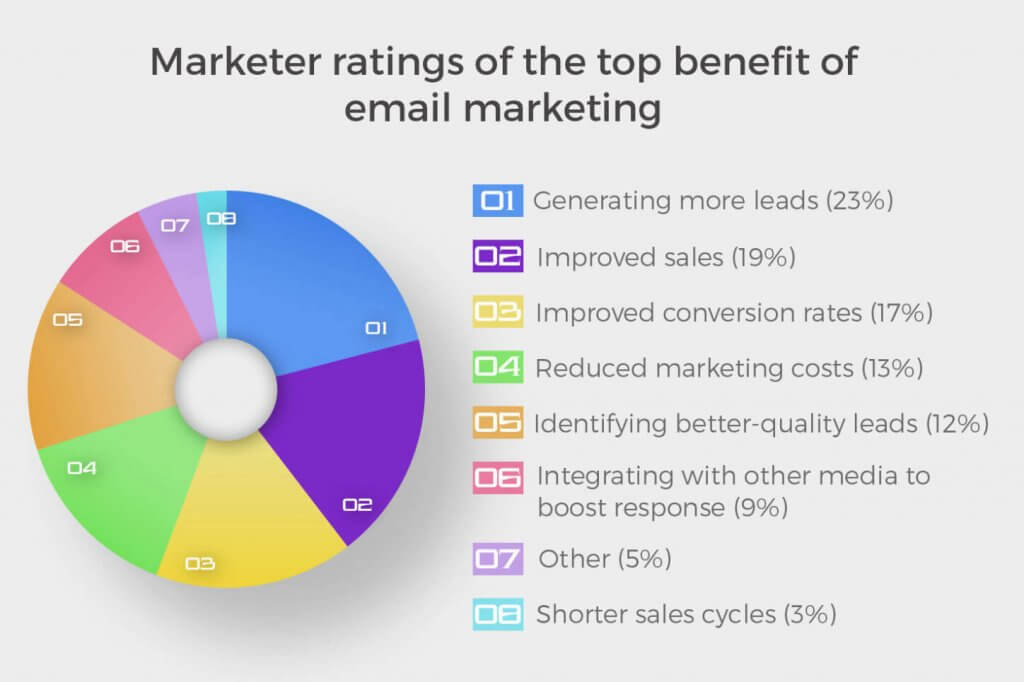 Very Customizable: Integrate It Easily in Other Marketing Strategies
Do you like strawberry or banoffee cakes? Indeed, you may use various fillings like bananas, blackberries, blueberries, cherries, lemon, strawberries, pumpkin, raisins, etc. to create your own masterpiece. You mix them and come up with your favorite combination.
The same is fair when it comes to digital marketing. You choose and use digital channels that you like, combine them to get even better results and come up with a winning combination for getting traffic, leads, and sales.
Bon appetite!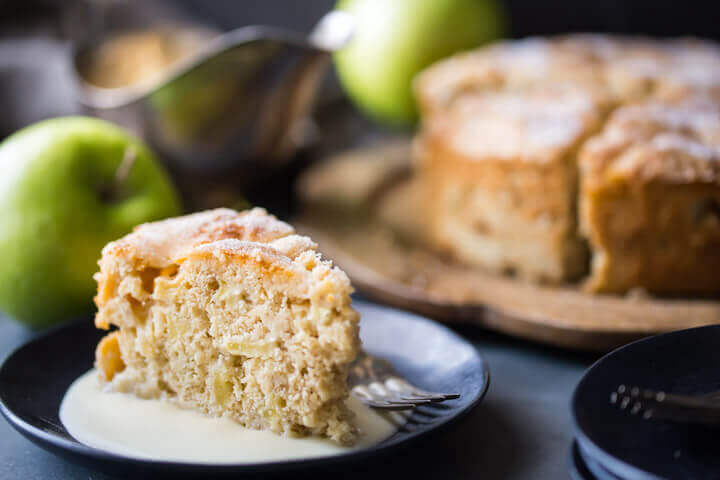 Email Marketing Is Very Cost-Effective
According to the stats, it shows the biggest ROI among marketing tactics.
According to the survey conducted by Direct Marketing Association, email marketing brought 440% ROI in 2016. That's huge! That's 4 times more than other digital channels.
That's why no wonder 50% of companies increased their budget for email campaigns in 2017 and plan to increase it in the future.
Easy to Measure
If you want to increase your success systematically, you need to measure it first. If you measure it, you'll be able to understand what factors have the most significant importance and impact on it. Then you can tweak those factors and come up with the most efficient ingredients for your campaign.
Open rates
CTR rates
Conversion rates
A/B testing email marketing
CTAs
You should take your time to measure the results, analyze them, make changes (if necessary), test new solutions or approaches, optimize the campaign.
It's a strategic part and you should never neglect it.
Contact Your Prospects and Clients in Real Time
Through messages you contact your prospects quickly in real time and motivate them to take some actions.
For example, you may trigger them to visit a webinar which is a great way of highlighting all the winning benefits of your product or service and converting them into clients.
However, you should keep in mind that a brilliant email sequence should smoothly combine messages with offers and a bigger part of helpful personalized content in the form of a friendly conversation.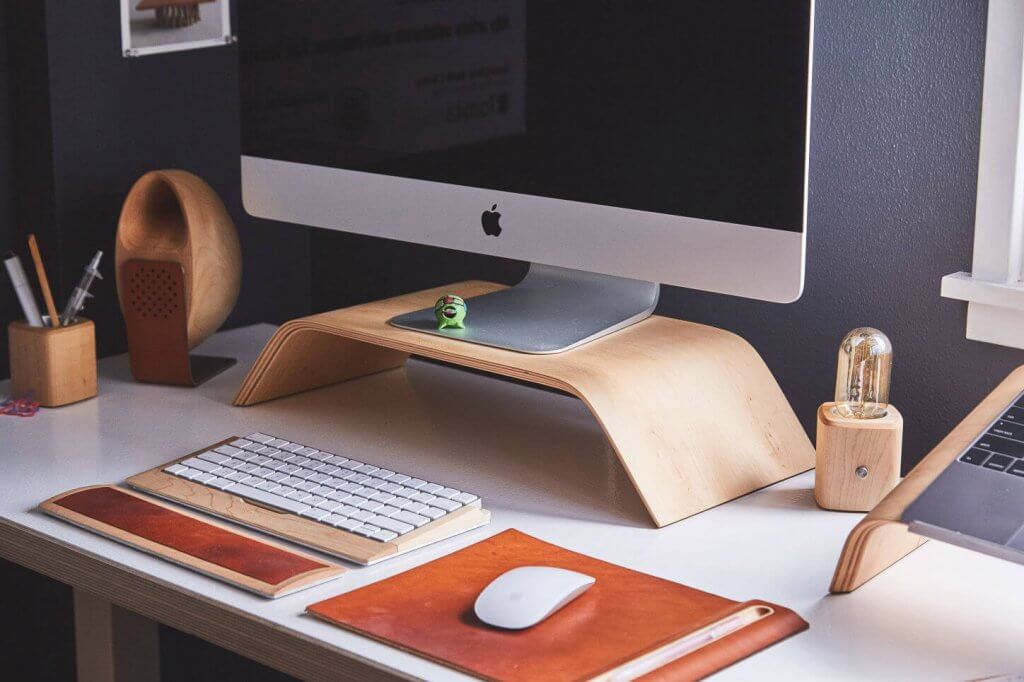 A Great Way of Increasing Your Brand's Awareness
Use your newsletter to bring your brand to the next level. Just think of this amazing opportunity! Treat your newsletter as a comfy and authentic café where you serve your visitors fresh and tasty apple tarts made in a very special way that underlines your brand and shows respect and care for the guests.
Why Is Email Marketing Effective Today?
You may hear some people say that email marketing is dead today. Common guys, are you kidding?
And you don't have to take it for granted. To get a clear picture of effectiveness and importance of digital channels, check the stats collected by Dr. Dave Chaffey, the CEO and co-founder of Smart Insight.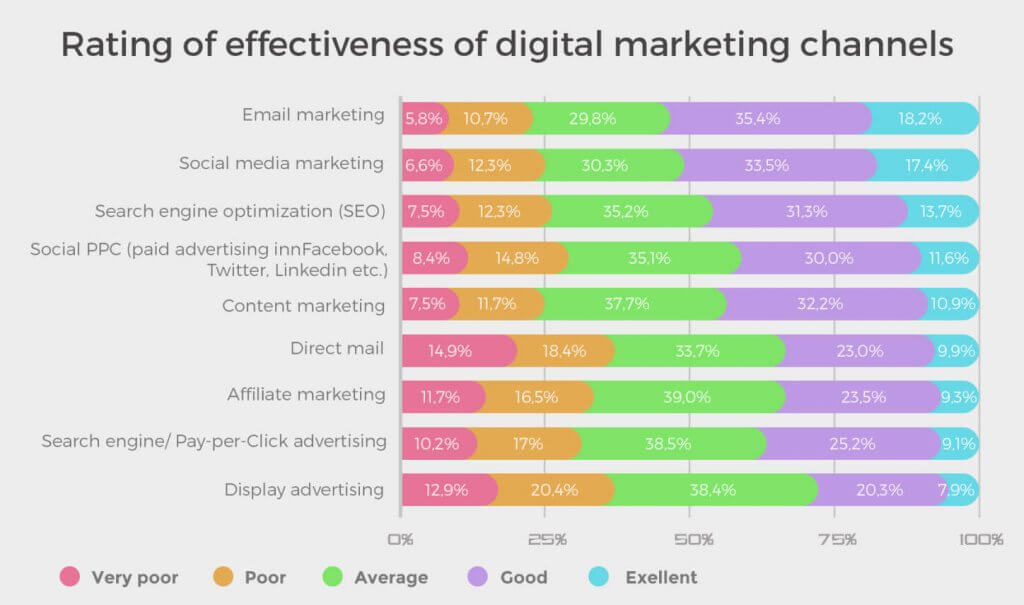 Conclusion
An apple pie is so popular and well-accepted that it has become a symbol of American prosperity and pride.
If you want to turn email marketing into a symbol of your business' prosperity, you should definitively consider it as a powerful digital channel.
That's why it's very important that your brand uses only relevant, interesting, and personal emails in conversational style that come in a smooth well-thought sequence.
If you have some more useful tips on the importance of email copywriting and marketing, feel free to share them in the comments below.