Fresh content is not something you can just let go.
Why? Because that would mean losing prospects, which means losing money!
Let me explain. If don't continuously engage with your readers and prospects, they are not going to return to your site.
One of the best ways to engage users is through blogging and sharing web content that they want to read.
Now, you're not the only one facing these challenges.
According to Content Marketing Institute, content creation is the most outsourced content marketing activity in the B2B segment.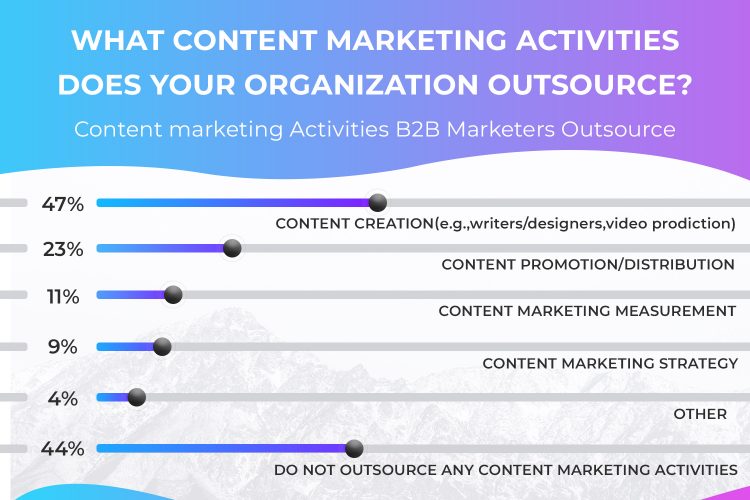 5 Signs You Need to Find Article Writers
There are some telltale signs that you need to hire professional writers or content creators. Ask yourself the following questions:
Do you frequently miss your publishing deadlines?
Has your existing content stopped engaging your site's visitors?
Do the articles on your site rank poorly in search engine results?
Is it hard to find the time to write?
Do you simply dislike writing?
If you answered "yes" to some or all of these, then it's high time you find article writers.
It's okay to have someone else write informative articles and blog posts for you. Writing isn't in everyone's wheelhouse and it's not something that everyone enjoys.
Some people do really love to write, however, so why not play to the strengths of those people – especially when you're running a business!
You certainly have enough on your plate, so outsourcing your writing needs to online article writing services or other freelancers is a smart business decision.
If you do it right, it can greatly benefit both you and your clientele.
4 Don'ts of Outsourcing Article Writers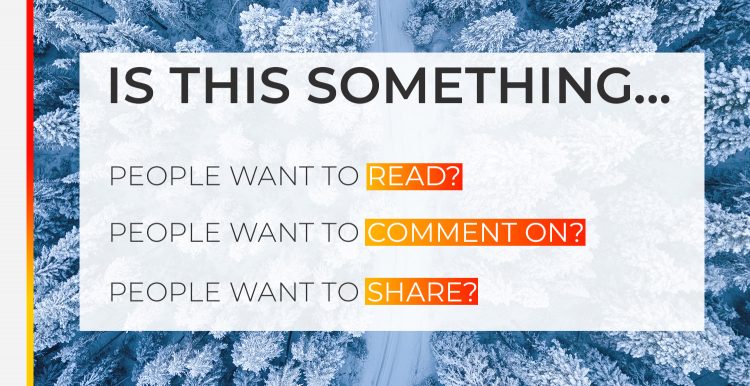 There are lots of horror stories out there about outsourcing for businesses.
When it comes to outsourcing content marketing material, people on both sides of the equation have had experiences that didn't go so well for them.
With that being said, once you decide you need a writer, it's important to look at the things you shouldn't do.
Do not hire article writers too quickly. If you rush, you could end up with someone who doesn't match what you're really looking for.
Do not go ahead and hire a writer without first having a strategy for finding the right one. You need to clearly define your needs before you start your search.
Do not automatically choose the cheapest option. If someone's service is the cheapest, there's probably a reason.
Do not pinch pennies on content creation. This is such an important piece of your company. You need high-quality content marketing if you want to grow your business.
How Do You Outsource Article Writing without Putting Your Business Goals at Risk?
Whether you've tried to outsource article writing in the past or this is your first time thinking about it, you'll want to make sure you're protecting the goals of your business throughout the process.
To find some great article writers for hire, there are some things to bear in mind and some helpful guidelines to follow:
Make sure you are specific about what you need up front; include all pertinent details.
Establish an open line of communication.
Be very clear about what your content strategy is and communicate honestly with any feedback you can give.
Lay out your budget so that you and the writer both know what money will be involved.
Set deadlines and make sure you are clear about them from the get-go because you need to make sure you're hiring someone who can deliver on those.
Vet writers before you decide to hire them.
Seek out experienced writers with the type of article writing experience that matches your specific needs.
Require a prospective writer to provide you with prior writing samples and create skills tests to see if their abilities meet your needs.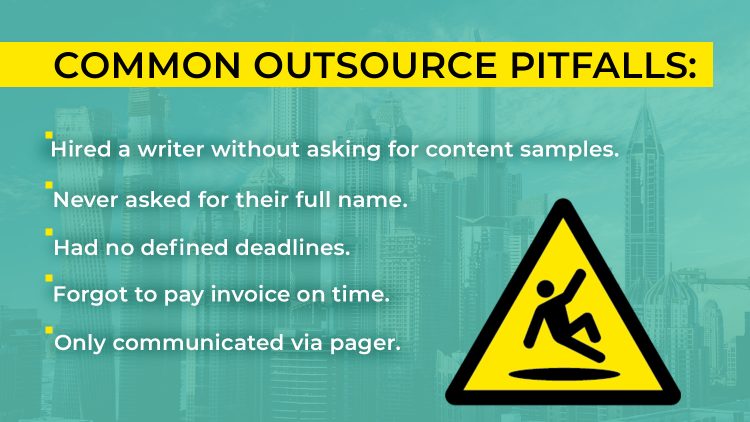 Unfortunately, you cannot always just take people at their word. It's okay to require a writer to prove to you that they are right experts for the job.
It's your business, and you have put your time, money, and hard work into growing it.
Protect your investment by seeing what each potential candidate has to offer your business before you hire any of them.
Finding Good Writers for Hire Online
Once you've laid out your content writing strategy, then it's time to start actively looking for qualified article writers.
There are countless success stories of people and businesses who have achieved popularity through outsourced article writing.
I've compiled a list of content outsourcing tips from companies who are already benefiting from hiring others to handle their writing. These tips are sure to help you find competent, experienced article writers to help you with your business's online writing needs.
Understand the importance of good communication between a business and its writers.
Look at the way you are providing instructions to your writers. The clearer you are, the better.
Give as much detail as is needed to convey what you want to get across to your audience. Include details about who your target audience is.
Be detailed and specific, but don't impose too many restrictions.
Define your expectations differently when you're working with different kinds of writers. A freelancer on his or her own should have different expectations laid out than what you expect from a writing agency.
Reward your writers when they do great jobs.
Understand that different industries require different writing skills. Hire writers with skill sets that match your industry's needs.
Don't make the mistake of thinking that editing won't be a part of the writing process. Especially in the beginning, you'll have to do some editing on your writers' work. Understand that what comes in should be viewed as a draft. Make the necessary edits, then communicate with the writer on what could be done differently for future tasks. You'll develop a good working relationship with the writer, who in turn will produce work that is closer and closer to the style that matches your company's vision.
Turning to Online Article Writing Services
Finding and hiring article writers online by yourself is a lot of work if you are doing it right. The process is time-consuming, and time is probably a precious commodity – as I've established, one of the main reasons to hire external writers is to free up some of your time!
Chances are, if you're reading this article on how to successfully outsource, you don't have the time to oversee the article writing process yourself.
If this is the case, rather than finding, testing, hiring, and managing a solo freelance writer, there is another option you can try.
You can use an online article writing service to find writers that will match what you are looking for. These services take all of the work out of it for you.
They've already sifted through hundreds or even thousands of writers to find the ones that will make them the best article writing service out there.
All you need to do is give them the details of what you want from a copywriter. They will then go to work finding you the perfect match.
If you go this route, you can rest assured that the screening process has already taken place and the writers you're getting are experienced and well-versed in your industry's needs.
These companies can even provide article proofreading and search engine optimization services so your articles are polished and ready to attract new leads.
Bottom Line
The bottom line is this: sometimes you just don't have the time to put into writing the website content you need to ensure your business continues to generate leads. It's nothing to feel bad about or stress over.
There's help out there for you in the form of outsourcing for content marketing. It's okay if you find yourself thinking, "I need a writer." You don't have to do it all.
There are many brilliant article writers available for hire that can help take your business to the next level by providing you with expertly crafted content marketing.
There are also many article writing services that you can engage that will further lessen the amount of work you have to put into finding good writers.
You do need to make sure you are careful about who you end up hiring for your writing needs. It's unwise to just hire any old writer that says they can do the job but provides no proof to back up their claim.
Don't start looking for writers until you have decided what your content marketing strategy looks like. You have to have a well-developed plan. You also need to make sure you know how much you want to spend on article writing.
And along those same lines, you need to understand that good quality content writing is worth some good money. Don't hire the cheapest service or freelancer you can find.
There's a reason people say "you get what you pay for." Article writing is far too important in today's world of online research and internet shopping to scrimp on. Find somewhere else to cut corners, in a place that won't hurt your business growth.
Conclusion
Outsourcing content writing can be scary, especially if you've been through it before and it turned into a nightmarish scenario (which is all too common).
You can be left thinking, "I should never have done that." You might find it hard to trust someone else and decide to just write everything yourself.
But truthfully, unless you are someone who simply loves writing and you can find the time to do it regularly, deciding to write all of your marketing content yourself is not usually a good decision.
You very likely have lots of activities on your to-do list. Add the writing on top of what you're already doing, and it could end up feeling like you have a whole second job. Writers make careers out of what they do – at least, this is the case when it is done properly.
Don't let the fear of another terrible outsourcing situation keep you from making the most beneficial decision for your business. Outsourcing article writing properly will prove to be a huge boost in growth for the business while relieving you of pressure.
The information I've included in this article is meant to help and give guidance for companies that are looking to increase the effectiveness of their content marketing online.
If you've found the information useful, please share it. Also, if you have anything to add to our conversation, please leave a comment below. Communication is key, so feedback is always welcomed!
Looking for the right team to help you create your content? Talk to us to learn more about our outstanding content services!