The fact is that a blog drives so many results for your business that it's pretty foolish not to even consider starting one. On the other hand, it would also be equally foolish to rush into blogging without a strategy and with expectations of overnight success.
Maybe you aren't familiar with all the amazing results that a well-written blog can deliver for you – and you might be equally unaware of the disadvantages and challenges associated with starting one. Review these advantages and disadvantages of blog marketing to gain a clear understanding of this challenging but rewarding channel.
Pros
1. It Brings Traffic (aka People) to Your Site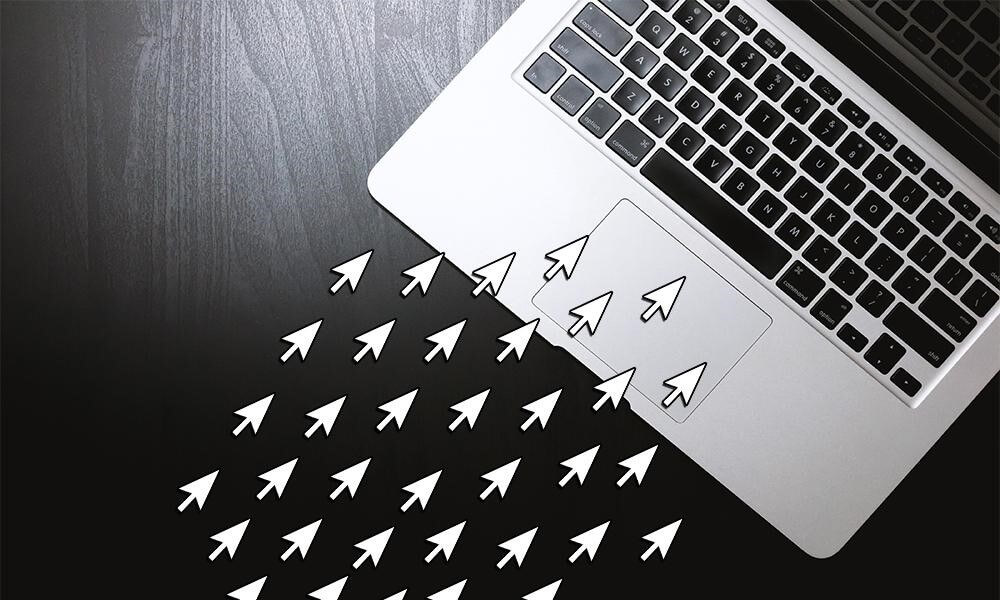 You've created your sharp new website, you show it to every friend and family member, and now you're hoping that thousands of potential customers will admire its beauty as well! But how do you expect them to do that? Is the process of finding users and clients for your site clear to you?
Let's go through a quick overview of how people might find your virtual business card:
By typing your name directly into a search engine. These are the people who obviously already know who you are, so this doesn't really help you with the goal at hand: getting new people (prospective clients or customers) to look at your site and consider using your business services. So no, this is not a reliable source of traffic for your site.
By spamming email lists you bought from someone else. This method is particularly inefficient and has poor conversion results since nobody likes spam (you don't either, do you?). It's quite expensive and, more importantly, it is illegal in many countries. So no, this is not a great way to bring in traffic either.
By investing in paid advertising. This one isn't illegal, but it could prove very expensive, especially if you're not familiar with the digital advertising micro-universe. The main thing here is that the exact moment your advertising money ends, your traffic stops – and so do your new leads.
So, is there a sustainable way to bring traffic to your site? Yes, it does exist, and it's called blogging! Why blogging is important in terms of brining new clients? Blog posts often convert more customers than dedicated landing pages for paid ads. However, to use blogging effectively, you must leverage search engines and social media.
How do you take advantage of search engines? By publishing regular content on your site.
The average business site has about 5 pages that briefly explain what the company is about, what they do, who runs them, where they are located, and other basic information. So, once you've published those pages, search engines may basically forget about your site.
But every new page you publish is a signal that tells search engines to check your site for more.
Another important thing to consider is that quite often, search traffic is what converts best. If you're selling shoelaces and your site has an article that ranks highly in the results for queries that are popular among people looking for cool shoelaces, you have huge chances to convert those people into customers.
In digital marketing, we call that "Hot Traffic", because those users are already interested in whatever you are selling. And, just as importantly, you are showing them what they want (an article about the shoelaces) at the exact moment they want it (when they are looking it up with search engines).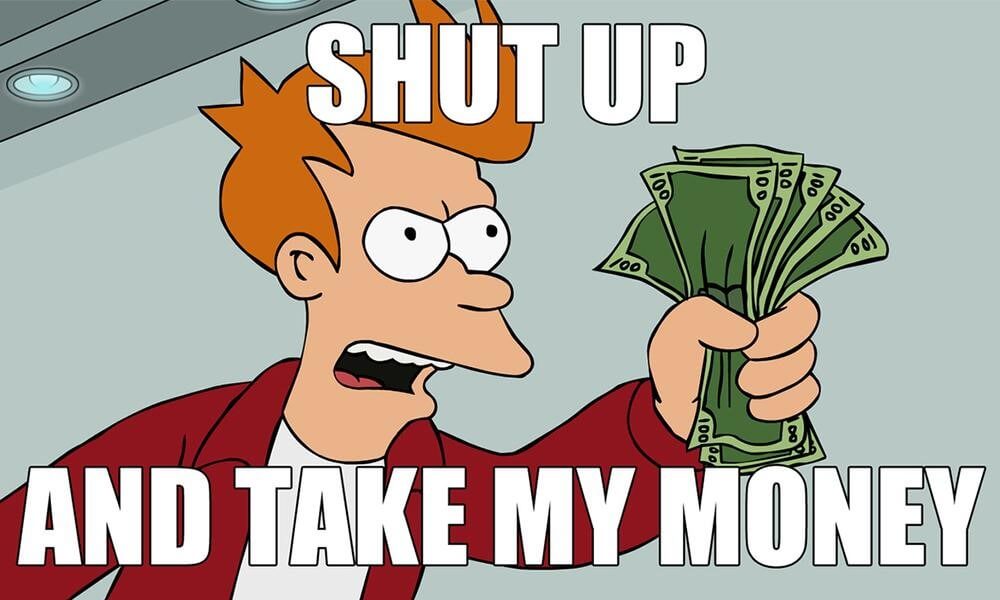 By contrast, if you buy traffic through advertising, you're probably going to get totally different conversion rates, because people will not be as interested. Even search traffic coming from Google Ads doesn't convert as well as organic blog posts.
As for social media, if you publish interesting and helpful content, you give people the chance to share it with their friends and colleagues on such platforms as Facebook, Linkedin, Pinterest, Twitter etc. This way, they will increase your brand's reach by putting your site in front of people who might not have known about you.
2. It Captures New Leads from That Traffic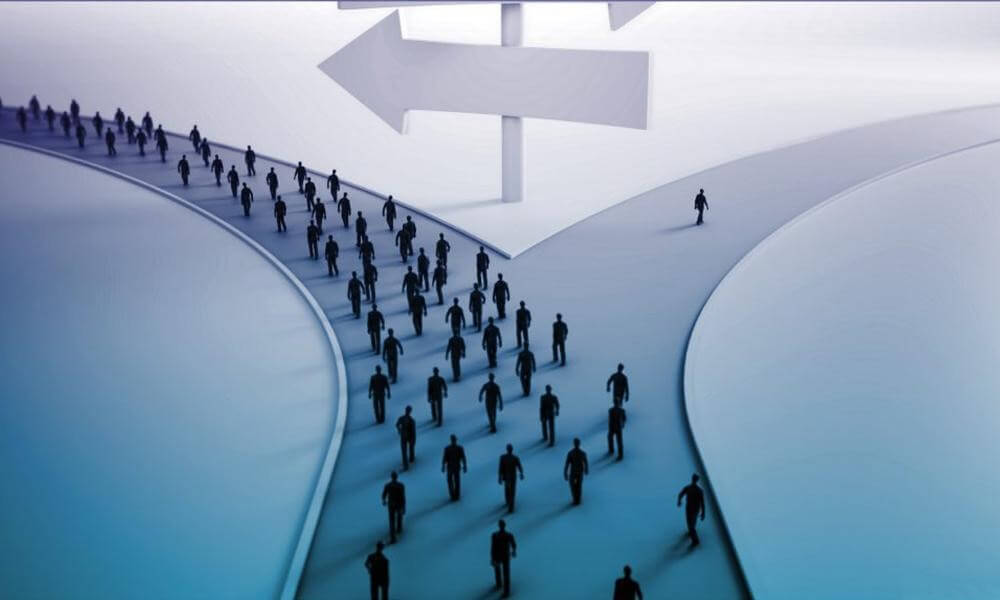 You don't want your site to just increase your brand awareness, of course – you also want to get new clients from it. So, how do you achieve that?
Well, there are different subtleties to consider, but basically, you need to do only one thing: include a lead magnet with a call-to-action on every blog post you publish. This is one of the biggest pros of it.
Most of the time, your call-to-action invites people to download bonus materials, such as free ebooks, white papers, or any other kinds of useful resources. Alternatively, you could ask them to join a webinar you're going to run on a topic related to your blog, or even more specifically, about the topic of that exact blog post. You could also offer free trials of your product, discounts, coupons, etc. These are the aforementioned "lead magnets".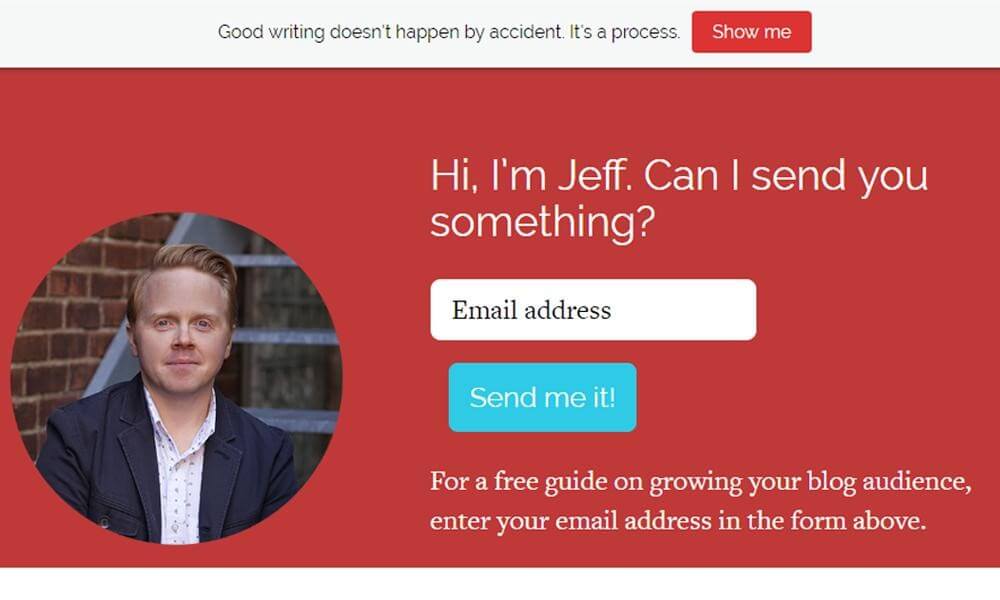 Basically, you can give people anything you feel they would happily exchange their contact information for. And the simple process works like this:
A person visits your site
They read your blog post and see the call-to-action for a freebie
They click on that call-to-action, which redirects them to a specific landing page or opens a pop-up that asks them to fill out a couple of blank spaces with their email, their name, and maybe some other information, depending on your goals.
They fill in their information, submit the form by clicking a button, and receive the promised freebie right away.
When you start blogging, don't worry about not converting 100% of your visitors, because it's impossible. Many people come to your site only to quickly scan the information and leave, and that's totally normal.

3. It Makes You an Authority
Do you know what trait all the most successful business blogs share? They all answer the questions that their customers (or potential customers) most frequently ask. The more useful content you publish for your target audience, the likely those prospective clients are sure to come to see you and your brand as an authority. This is invaluable when it comes to sales.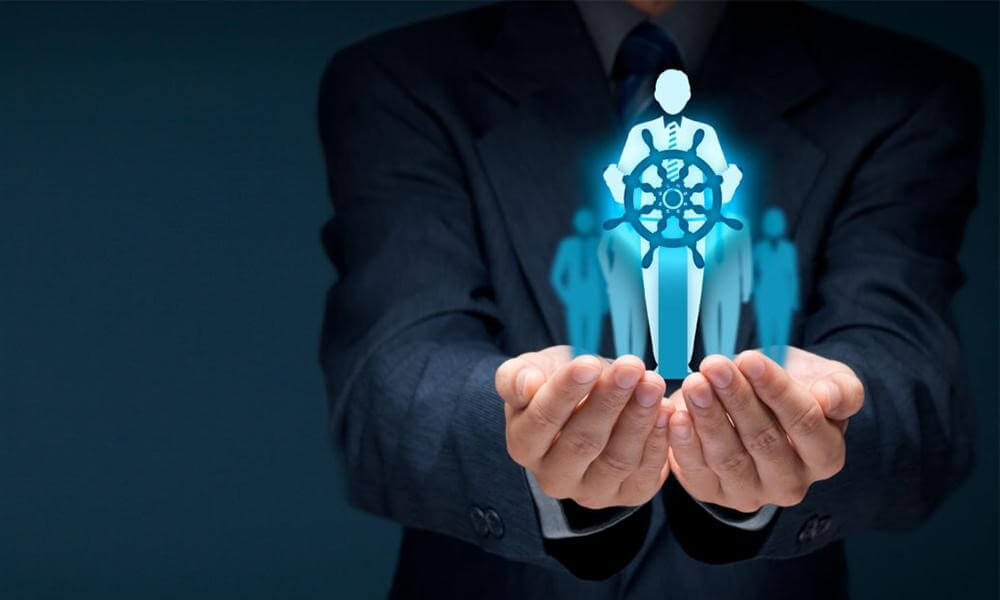 Just by dispensing and demonstrating your expertise regularly over time, you become a go-to resource for your specific industry or niche. And that's one of the biggest privileges of the internet: you have a chance to compete even with big brands and huge corporations by building trust with your target audience.
What if a customer doesn't fully understand something about your industry, your company, or your processes, and you send them a well-written article explaining it? How do you think that would affect their perception of you and your company?
If you help out potential customers with useful information over-time, they will come to trust you. And the next time they need a service like yours, guess who they will think of first?
Leads who have consumed your articles will be far more educated than the average prospect. They'll know more about your industry, your position in the market, the services you offer, and how you offer them. This allows you to have much more constructive interactions with your leads and ultimately makes it easier to close deals and make sales.
You can make the whole process easier for your sales team by creating useful resources addressing every main objection from your prospective clients. This way, you'll be perceived as a more as a professional and trustworthy company, and your leads will be easier to convert.
4. It Drives Long-Term Results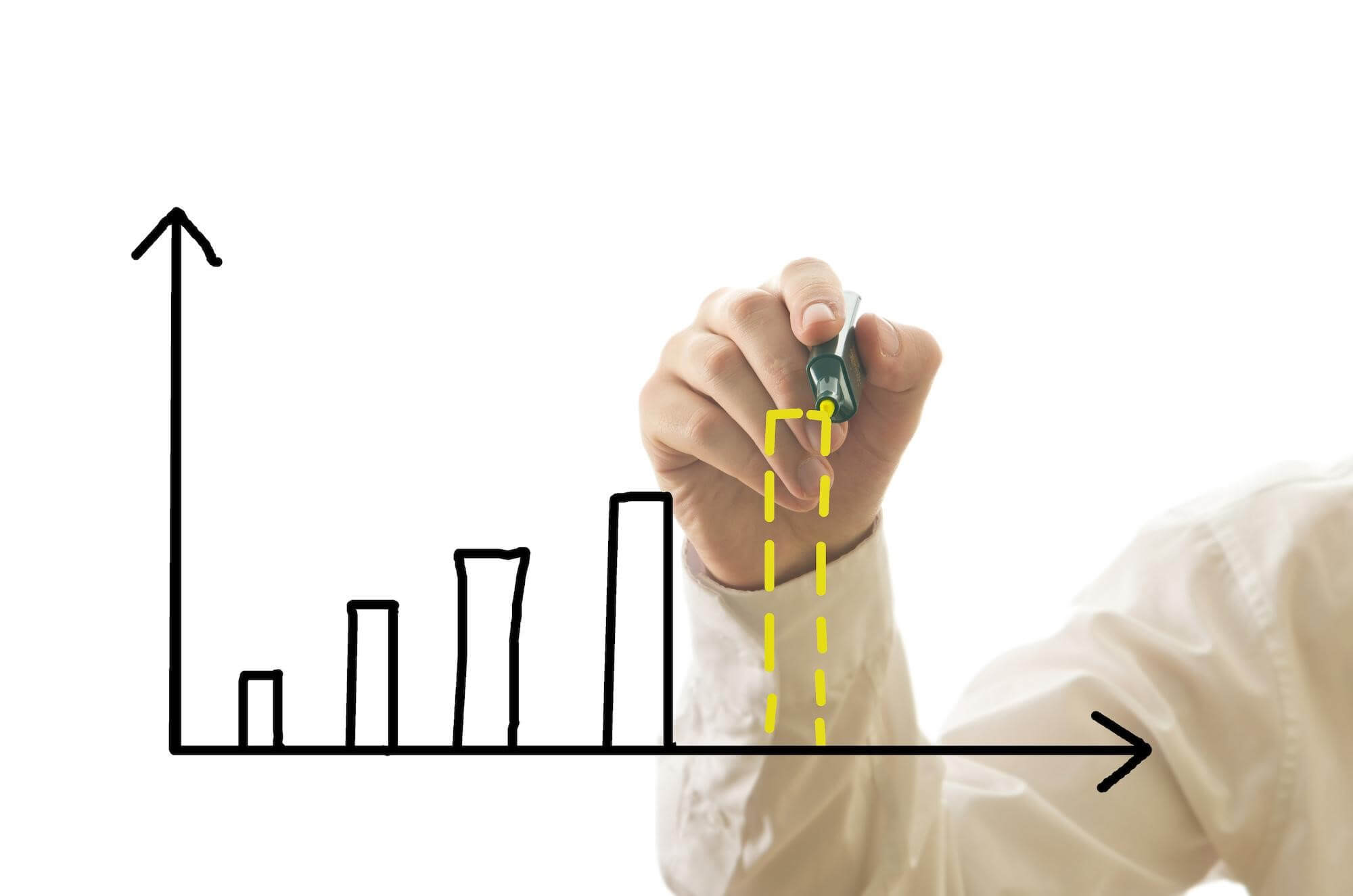 So, you've invested some time and/or money to produce a well-written blog post and published it. It generated a couple of leads today, and it will deliver a couple more in the days to come, but what next? Does it all end there? This is one of the most pleasant pros, right?)
Luckily for you, not at all.
That means that you'll continue to receive fresh traffic and leads from them for a long time to come.
The marketing and sales blog HubSpot published some research on the traffic and leads coming from their blog a couple of years ago. The takeaway message was that at least 70% of each month's traffic came from old blog posts, not the ones published that month. When it came to leads, old posts provided about 90% of them!
This is one of the reasons why many marketers say that blogging is a long-term game. You are unlikely to see any substantial results immediately, but if you keep blogging, you'll eventually be able to rely on a stable source of traffic and leads without requiring further investments.
5. It Fosters Connections with Influential People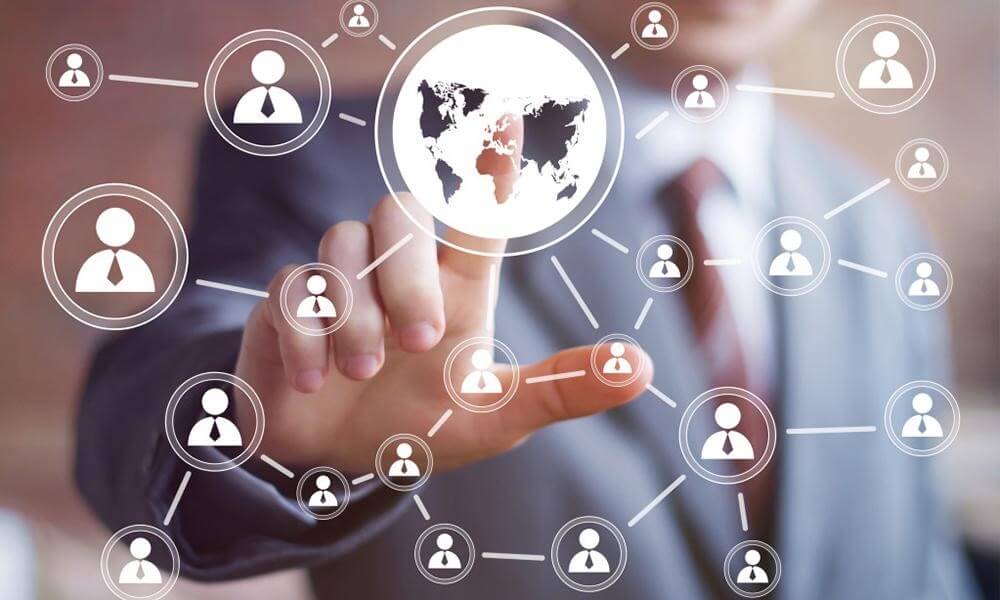 One aspect of blogging that few business owners take full advantage of is the opportunity to use it for connecting with important people in the industry. If you have a professional blog with quality articles and an established audience, many influencers will happily agree to give you an interview or a quote for an article.
This gives a boost to your article shares if the influencer shares it with his or her own audience through social media or newsletter. But, most importantly, you have an opportunity to create genuine relationships with influential business figures, which leads to important new business opportunities and other meaningful connections. That's why blogging gives a huge boost to your business network.
6. It Makes Your Company Human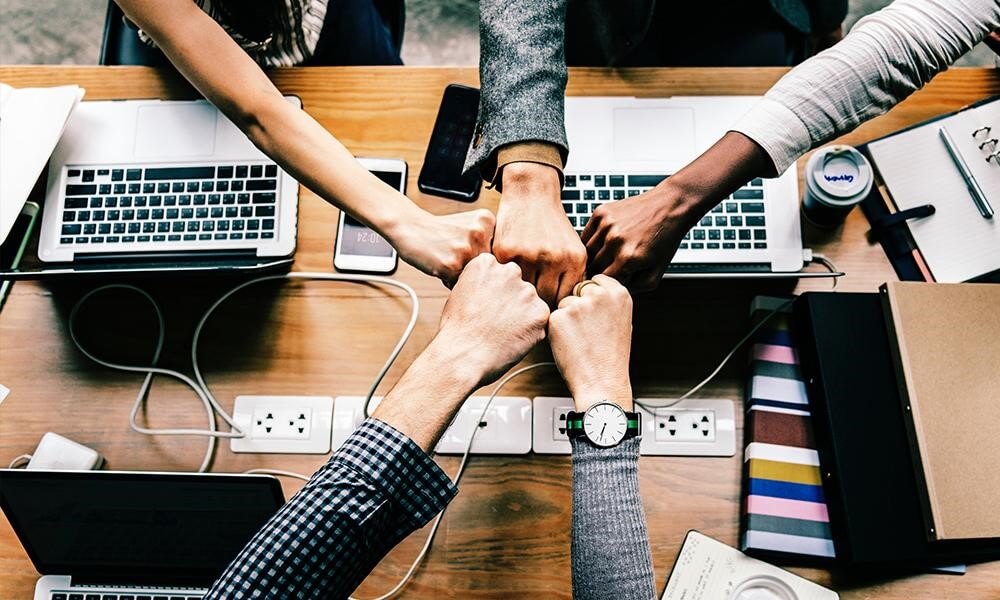 A huge trend among successful businesses today is the ability to build meaningful relationships with their customers. People tend to buy products and services from people and brands they trust, and one of the best ways to build that trust is to show your humanity.
Why don't you communicate who you are, how you run your business, what your values are, and what role you play in your industry? It may be a very powerful contribution to rapport, you know. And at the same time, it could be very difficult (if not impossible) to deliver all of these things on a single landing page. But what about the blog?
As it turns out, blogs are the perfect platform for such information. Publishing stories about your company, your employees, and your customers is very easy on your blog. And the best part is that you link readers to the helpful information that you provide your customers.
Are you writing a post with practical advice on how to overcome some challenges related to your niche? Nobody's stopping you from injecting a few anecdotes here and there about a customer who followed your advice and now is happy with the results. Or you could highlight how your team gained the knowledge to produce such an article through years and years of challenges working in your industry.

Share this Graphic on Your Site
Cons
1. It Requires Time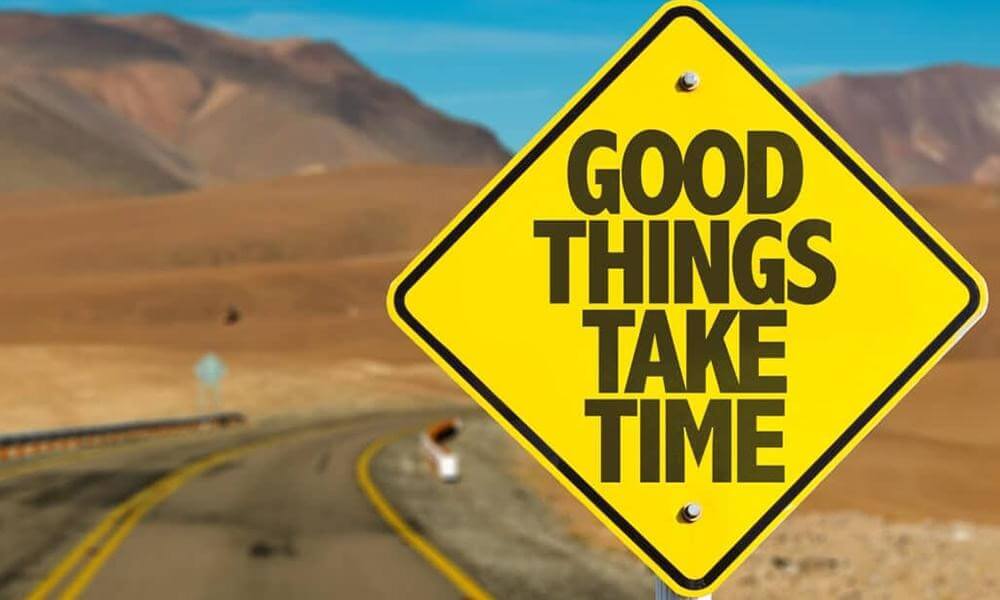 Like anything worthwhile in this life, blogging takes time and patience. It's one of its largest cons. You can't expect to see huge results in a few months. Yes, it could happen, but it's definitely not the norm.
An established online presence and a loyal audience are built over time; they aren't overnight achievements. Thus, you have to be prepared to wait to see significant returns on your investment in this new marketing channel.
If you want to see good results as soon as possible, you must resist the urge to take rushed action, take a step back, and plan a well-structured strategy instead. As ironic as it may seem at first, that's how it works. You have to be methodic if you don't want to waste your money.
2. Differentiating from the Competition Isn't Easy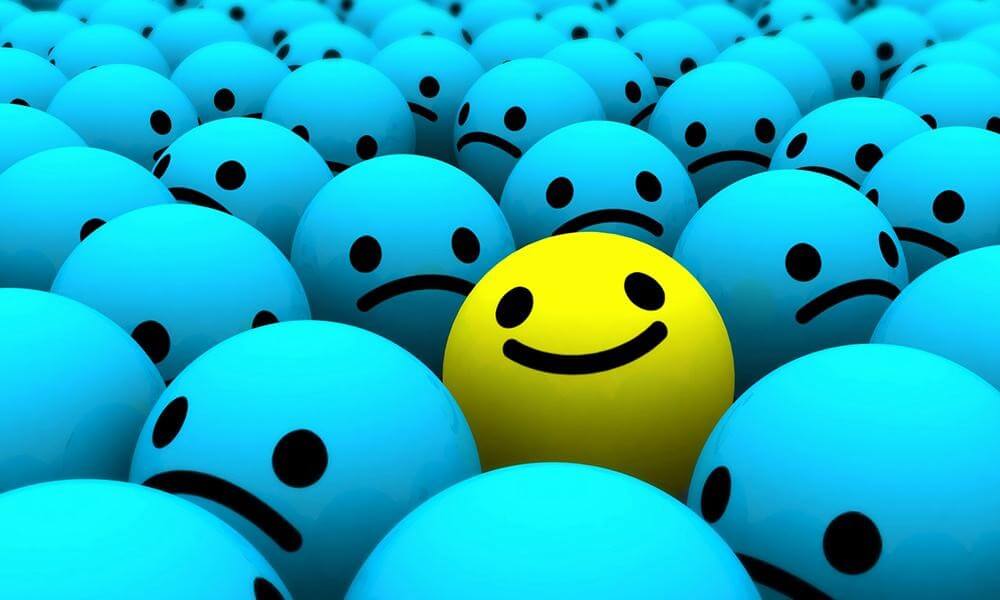 The internet went through many changes during its evolution from the early days up to present. The difficult thing to digest for many people is that online marketing has become more difficult over the years. Which of the following is a disadvantage of using blogs as a marketing tool?
Well,  this doesn't mean that you have no hope of using this channel to grow your businesses – quite the opposite, in fact. The opportunities are still there. It's just that you can no longer rely on there being low levels of competition.
You still can enjoy some good ROI from time to time using marketing "hacks", "tricks" and "loopholes". But if you're looking for stable and long-lasting profits, you can't ignore evergreen business and marketing basics.
Essentially, what it boils down to is this: you must have a good product, and you need to find the optimal positioning for it in the market. If you do that, blogging drives your business to huge growth.
This brings us to choosing the right angle. This is important for single articles as well as the overall editorial game plan for your blog. There are already tons of blogs in every niche out there, so what makes yours stand out?
Your blog must be an extension of your company, aligning itself with your core marketing strategy and position. Thus, if you don't have an established strategy or position, starting a successful blog will probably require a good amount of research and thought first.
If you fail to position yourself properly, you could see very poor results. It seems to be one of the cons if you are not good at it. On the other hand, if you can differentiate yourself from the competition, it's just only a matter of time before you see good blogging and business results.
Again, all of this assumes that you have a legitimate business product or service which meets the needs of consumers. And I'm sure you do this!
Conclusion
I hope this post helped you get a realistic understanding of blogging and what it does for your business. There are many more benefits, but I cannot cover all of them here. The ones discussed in this article are the benefits that have the highest impact on your business, and that'll be the best arguments in your favor if you have to convince someone in your company that starting a blog is the right move.
Make sure you consult Content Marketing or blogging experts so you have a clear idea of how much you must invest to get started with your blog, as well as how much you'll need to re-invest on a regular basis. And don't forget, a blog is one of the marketing channels with the greatest ROIs, but it takes some time to deliver results. Keep these insights of pros and cons in mind when you develop a plan for investing into this powerful platform.
Do you have anything else to add? Feel free to share your pros and cons in the comments below!