We're all familiar with the concept of advertising slogans. We see and hear them every day – we motivate ourselves saying "Just do it!" and we read "Eat just one and you won't stop" on the snack packages.
But what stands behind those catchy business slogans? How much time and effort is needed to write one? And what is the formula for creating a successful slogan? The answer might not be that easy, as writing slogans requires time, effort, and creativity. Still, it's not an impossible task.
There are certain rules you should stick to if you dream of writing the coolest never-to-be-forgotten slogans. So, let's find out what you ought to do and what skills you must have to form a catchy tagline that will draw customers' attention to your business.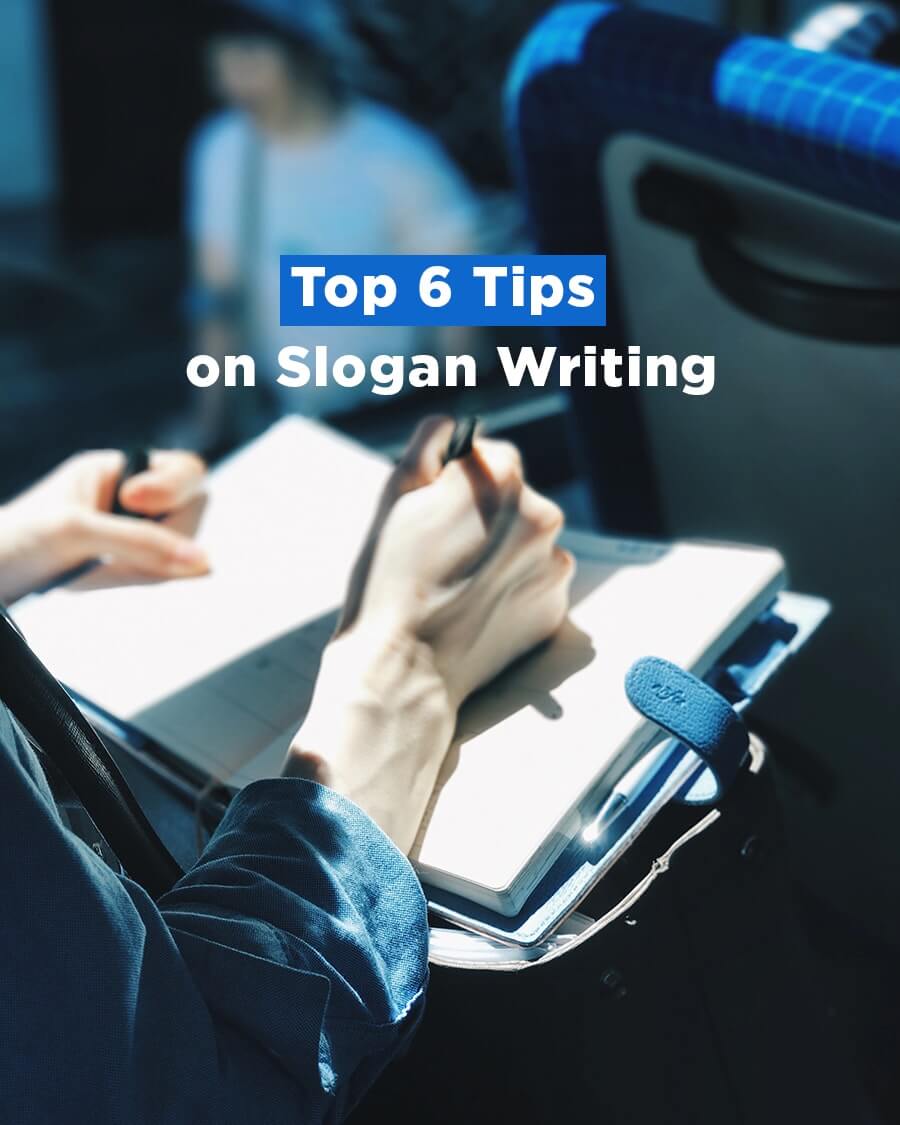 What Is a Slogan?
In terms of business, slogan (also known as a tagline) is a catchy phrase or a small number of words that are arranged in a specific way to describe the company's identity or a certain product.
A perfect slogan is able to express a complicated notion and add an emotional meaning to it by using just several words. That's why writing catchy slogans is so hard. But it's totally worth the effort, as a good slogan can be a ridiculously effective way of advertising.
Every tagline's purpose is to leave a certain message in potential customers' minds. They are written to grab a consumer's attention faster than, let's say, a blog post or a press release. Taglines are easy to remember and understand, which makes them a perfect advertising method.
How do you know whether the tagline is good? Well, there are key components that turn a regular tagline into a great slogan:
    It can be easily memorized. It's brief and simple, sometimes funny, and definitely, sticks to people after they only hear or read it once.
    It has a friendly tone and creates a positive image of the company. The best taglines are lively and include positive persuasive words to leave a good impression on the consumers.
    It shows the main benefit a company or a product can provide. By simply reading a few words, a customer will know what he or she can receive after buying a product or using a service.
    It makes the brand stand out. A good advertising slogan shows the best features of your product. It presents how it differs from the competitors. For example, maybe your delivery service is the fastest in the city or, let's say, your fruit candy has the least calories among other fruit sweets.
Now you know the definition and the components of a good slogan. If you want your own company to have one of those, you can hire a professional to write it for you. Also, you can try doing it yourself, but you need to learn a couple of rules and writing tips.
Writing Process and Its Peculiarities
Now, when dealing with slogan writing, the process can be rather tricky. You have a few options here.
Option number one was mentioned before. It's asking a professional writing service to create a tagline for you. Option number two implies using a slogan generator. Most of them are free and easy to use, but chances are you won't be 100% happy with the results. Option number three is creating catchy taglines yourself. Don't think that it's impossible and don't give up without even trying to succeed.
Writing company slogans can be divided into three main stages. First, you begin with presenting your company's mission. You need to tell the reader about not what you do but why you do it. What do you desire to achieve through your work?
The next step is showing the customers what benefits they will receive when using your product or services. By adding this to your mission, you will connect with the target public even more. Your potential customers need to know what you can do for them and why they should be interested in what your company produces.
Step number three is differentiating your company. Here you need to show your brand's image and personality. Why? First of all, it will differentiate you from the competitors. Second, by stating that you're "not like others", you might really interest the potential customers.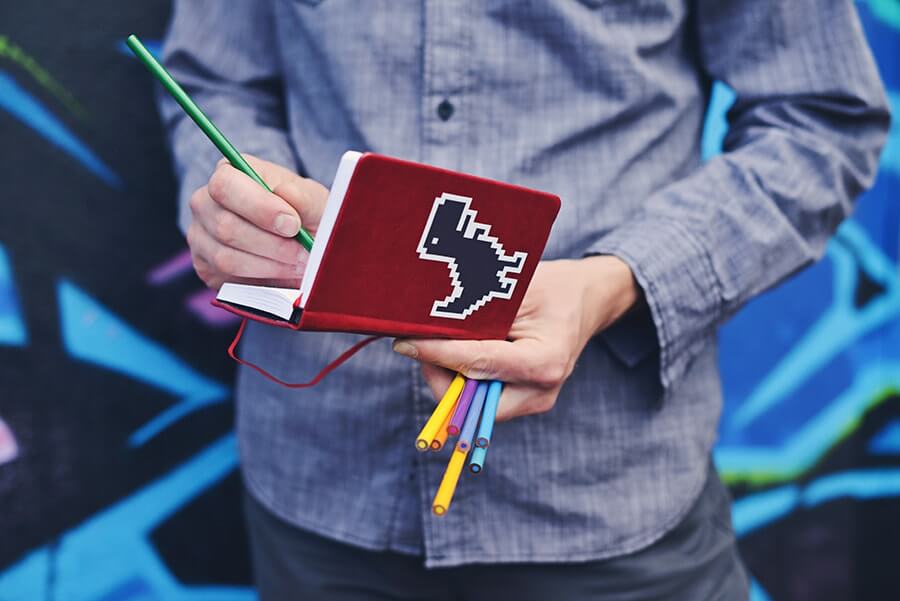 Now, we've established three main steps you need to take in order to write the best advertising slogans. But there's something else you can do to increase your chances of creating successful taglines.
Check other brands' slogans. It's a great source of inspiration, but make certain you don't take poorly written taglines as an example. You will find some outstanding slogan ideas and examples below, so make sure you pay attention to them.
It's also helpful to brainstorm and write down everything that comes to mind. Some ideas might look a bit silly at first, but then they can grow into something better and bigger.
Making your slogan easy to remember is always a smart idea. You might try rhyming, but usually being brief and keeping a proper rhythm of the text is what works best.
Stay sincere. Do not over exaggerate, as customers don't usually buy phrases like "We are number 1!" or "The best of the best!" Never promise something you won't be able to prove or back up because this way you will lose more customers than get the new ones.
It's always a wise idea to give your slogans some time and read them the day after. You will look at them with a fresh mind, which will make it easier for you to pick the best one. You might come up with new positive changes or some interesting ideas after a good night's sleep.
Top 6 Tips on Slogan Writing
Every new tagline you come up with might be better than the previous one, but to achieve that, you should learn some extra tricks and tips. Keep the following advice in mind, and you will bring your business's marketing and advertising game to a new level:
    Don't rush. Do your research, learn as much as you can about your target audience and other competitors, and only after that, get to writing. After you're done, it's better to come back to your slogans after some time and see whether they still look good to you.
    Add humor if (and where) you can. A funny slogan will establish a connection between you and the buyers faster. Plus, witty taglines are easier to memorize. But you ought to be careful: you're not a comedian and your work is a real deal, so don't turn your business slogan into a total joke.
    Stick to simplicity. Again, a simple and short tagline will be easier to keep in one's head.
    Try to highlight the uniqueness of your work. What makes you special? What do you do differently that allows your business to stand out among the competitors?
    You can use a call to action, which will inspire potential clients to buy your product or use your services.
    Linking a proverb or a well-known expression is also a creative way to style your slogan (for example, "Understanding comes with Time" by Time Magazine).
These tips and ideas will help you add a pinch of creativity to your slogan, making it an effective marketing tool.
Slogan Examples to Learn From
Now, the following brands can be easily called masters of taglines. They write well and they sell well. So, studying the brands that truly know how to create a captivating slogan can benefit you and give you some cool thoughts on what your personal tagline should look like.
The first one on the list is, of course, "Think Different" by Apple. You are aware of how much Apple sells and earns every year, right? Of course, the quality of their product plays the major role, but the advertisement doesn't fall too far behind.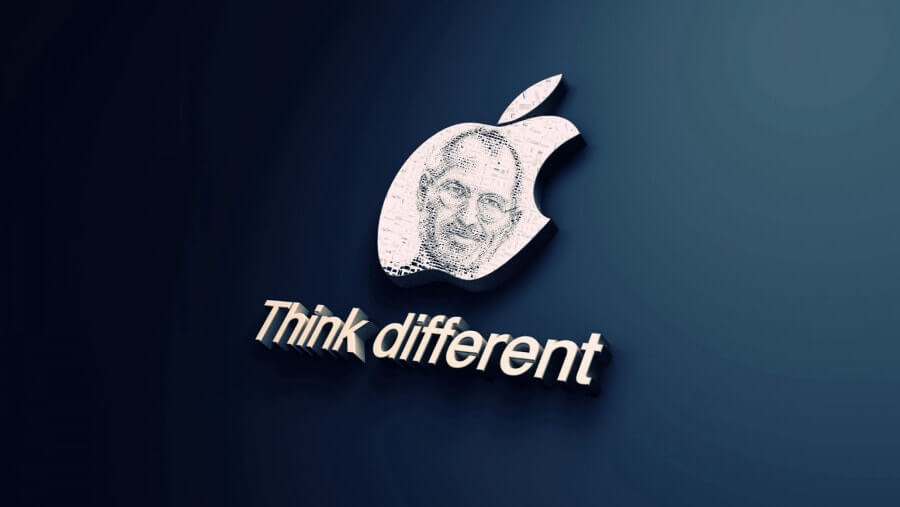 "Think Different" makes you realize that this brand's computers contrast with your ordinary old one. Plus, when buying from a company with such a slogan, you kind of feel unique as well, as you are among those who "think different".
You have surely heard MasterCard's slogan. This company really managed to play with emotions when creating their unforgettable tagline, which describes the things you can't buy with money (like a time with your child or a sincere conversation) and says that you can use your MasterCard to buy everything else. Yes, it's a bit long, but who cares? It delivers such a strong message and is able to receive an emotional reaction from the public.
"The Ultimate Driving Machine" is a motto by BMW that makes it impossible for a customer to ignore it. Pointing at the excellence of the product, BMW presents a bold and confident statement. It's not exaggerated, they are not lying, and the company simply wants to state that driving one of their cars is a unique experience.
The Dollar Shave Club is another example you should consider when writing business slogans.  "Shave Time. Shave Money" perfectly shows the company's aim, expertise, and fits the brand's tone. The word play is funny, but at the same time, it represents the two strongest sides of the company: affordable prices and time-saving convenience.
Esso, with their "Put a Tiger in Your Tank", managed to create a powerful and compelling call to action. By comparing their high-quality patrol with a strong tiger, the company made it clear how good their product was.
The iconic "Betcha Can't Eat Just One" by Lay's is another slogan masterpiece that combines simplicity and genius. Is this phrase trying to say that Lay's chips are so delicious that you can't stop on only one? Perhaps. But what it really points at is the human nature. No one can resist eating a whole bag of chips, right? By being so truthful and presenting a totally human tagline, Lay's attracts lots of customers.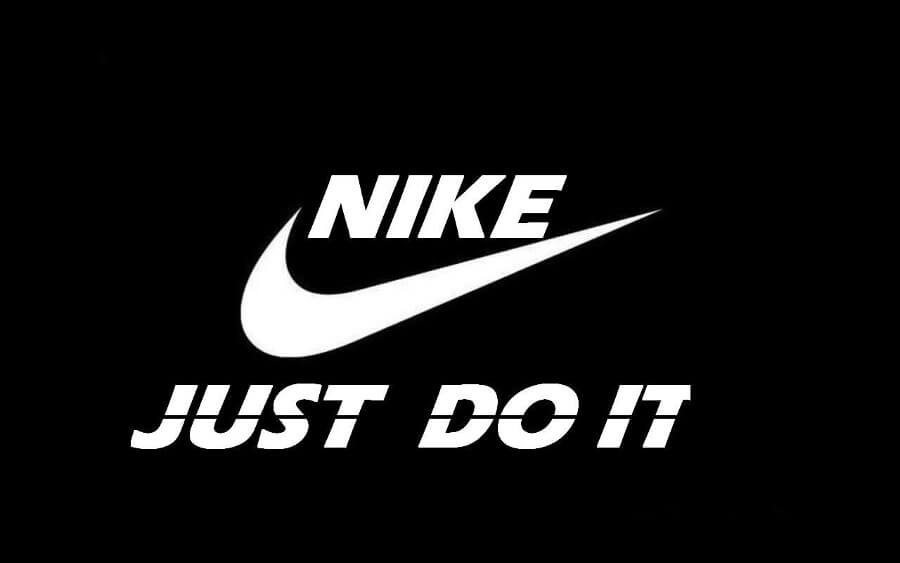 "Just Do It". It's short, strong, and powerful. This tagline really fits Nike's style and mission. It hits the target audience just in the right spot, perfectly reflecting the message of the company. This slogan shows that Nike isn't only about athletic clothing anymore, it's also about your position and spirit.
L'Oreal appeals to women all over the world saying "Because You're Worth It". It's not about their cosmetics. It's about what women can get by using it. This motto is encouraging and inspiring. It doesn't sell makeup. It sells the way women could feel when using that makeup: worth it.
Hewlett Packard, or HP, is another brand that points at what customers can receive when buying from the company. "Expanding Possibilities" represents the company's policy of always improving and offering something better and different. At the same time, it states that when using company's products, customers will get something innovative, something they didn't think was possible.
Harley Davidson knows how to address their target audience. "American by Birth. Rebel by Choice" appeals to so many people who are proud to be American and have kind of rebellious beliefs and nature. This tagline perfectly fits the company's spirit and products.
There are more examples, hundreds of them. So, check those out and get to writing. And if you feel a bit overwhelmed and don't think you could create something as powerful as these slogans, entrust us with this task.
Ask Us for Help from ContentAdore
When an online tagline generator fails you and brainstorming doesn't help, or when you're too busy dealing with other business-related issues, you can ask a professional slogan writer to create a killer slogan for your company.
Why choose us? In short, we know what we're doing. Our team members are professional writers who have been working in this field for years. We will do our research thoroughly and will also learn what your competitors have to offer. Then, our team will create something better than others can think of.
You can trust us because we are always on time, attentive to our customers' wishes, and offer affordable prices. This is the best pick you can make to benefit your business.