Who's Your Target SEO Client?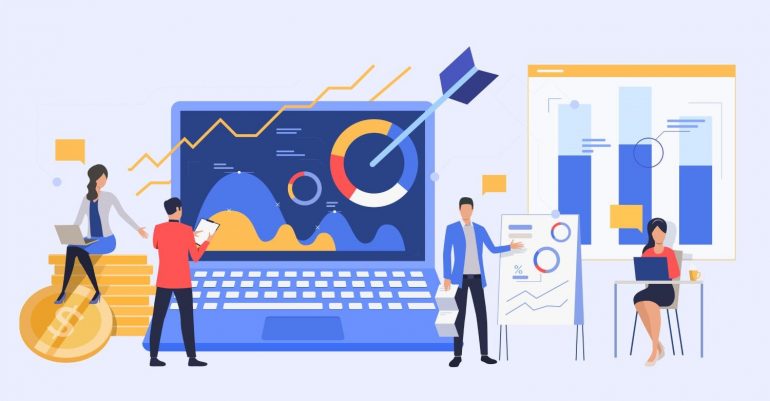 The first question you may want to ask yourself is who is my ideal customer? You may prioritize working with an SEO client that is coming from an industry you're very familiar with. That way, you already know to an extent who their target market is and what they have to offer.
For example, you may have an extensive background in SaaS companies so you prefer to work with them. Or your target clients may come from a wider category like B2B companies.
While it's possible to have clients from various industries, narrowing down your scope can be an advantage and allow you to specialize more. This is especially good for content writing. If you do find it tough to write for particular industries, consider enlisting the help of SEO copywriting services with experts from distinct fields creating traffic-driving content.
Some things to consider when determining your ideal client:
Client Industry
As I mentioned, it may be in your favor to work with clients within particular industries. That way, you'll be familiar with their target audience and what they want. If an industry is foreign to you, there will be more of a learning curve.
Being an expert in a specific industry will also be attractive to potential clients. It shows you've really mastered a certain skill. If you need help writing content for a specific industry, we employ writers with tons of different backgrounds so we can cater to a variety of industries. Check them out here.
Startup vs. Established Business
During what stage in the business' lifespan would you prefer to do your SEO work? Do you excel at helping a business launch from the ground up? Or are you better equipped to help a brand that's been in business for years boost and maintain their growth?
Depending on how long the business has existed, the client's goals will differ. You should keep this in mind because they could require vastly different levels of work.
Determine your Core SEO Services
As much as you may want to be a jack of all trades, it can be more beneficial to be an SEO expert in a particular area. With that said, you may have hired team members that specialize in different aspects of digital marketing so everyone could contribute their unique skills.
Having a unique selling proposition will set you apart from other SEO agencies. As the SEO industry continues to grow, it's important to stand out. Otherwise, your business and website will be overlooked. As you probably already know, there are a few different aspects of SEO and services associated with them.
On-Page SEO
On-Page SEO involves everything you see on the front-end of websites. Some on page optimization tactics include content marketing, web design, and other design assets. Web design requires knowledge around User Experience (UX). Additional design assets could be graphic design such as creating infographics and charts for sharing.
When you create content as part of an on page strategy, the most important thing is integrating keywords. When creating keyword-rich content for websites, you need to determine the most effective SEO focus keyword.
Off-Page SEO
Off-Page SEO includes link building, social media marketing, and local business listings. It's basically everything you do to promote a website that exists outside of the actual website.
Building links is about coordinating with other websites and having them link back to you. This can be mutually beneficial, directs users to your site, and boosts your authority.
Social media is integral to any marketing strategy. It's crucial for expanding your following, showcasing products, and reaching people on apps they use frequently.
Local business listings are about putting your business on the map. If you have multiple locations, let Google and the public know. This will drive more customers to you.
Technical SEO
Technical SEO is any technical changes you make to a website, mainly on the back-end. This could involve schema data implementation and also having an in-house developer dedicated to improving website architecture.
Schema data helps a search engine understand what your website and its content are about. When your site is easier for crawlers to read, it's more likely to rank high. This also goes for a clean website architecture, which makes it simpler for search engines to index and also enhances the user experience.
Pitching to New SEO Clients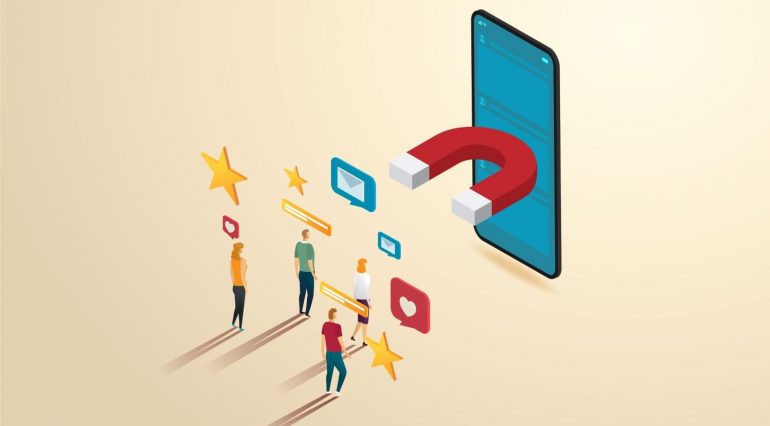 When a potential client expresses interest, it's time to pitch. Lots of companies have standard pitch decks that they customize to fit the client.
With potential SEO clients, it's important to gauge how familiar they are with SEO. Avoid jargon and explain how SEO works if they're new to the strategy. This is extremely helpful so you and the client understand what's expected and you'll be on the same page.
Gathering SEO Clients' Information
The gathering client information stage typically comes after they've signed up for your services, but there could be some information you'll want beforehand. Knowing the company structure right off the bat is useful so that you know who your point of contact will be. If there are other offices, you may be expected to coordinate with them as well.
Here are some other things to ask your client at the start of your relationship.
Current SEO Strategy
Ask your client about their former or current strategy (if any). This can help you determine what has worked and what hasn't. If they've never worked with an SEO company, you'll be a guiding force for them. If they have, you can review their historical data and see their numbers up to this point.
Have they ever done their own keyword research? You may want to know their findings or what struggles they faced so that you can use this information to inform your own research.
Top Competitors
It's super important to know who the company's main competitors are. This will tell you who to look out for and even who to emulate. It's strategic to check out these other sites–especially ones that rank highly–and see what tactics they're using.
Unique Selling Points
You'll want to figure out a unique angle so that the client stands out from their competitors. If the client thinks they offer something special, highlight that. It will appeal to the client's target audience and could be the difference between a sale for your client and a sale for their competitor.
Brand Guidelines
Knowing brand guidelines helps with keyword research because you'll know what terms you can and can't use. It will give you a clear understanding of how they communicate their brand through content and social media.
Client's Goal
Your client's business goals should be at the forefront of all your efforts. These goals will define your key performance indicators. If they want more phone calls, prioritize that. If they want more followers or subscribers, work towards that. Defining goals is useful for measuring success.
Monthly SEO Budget
Time to talk money! Be transparent about how much you charge for your services. If you think the amount of work required won't match the amount the client can pay, you may want to adjust your offerings. Or the client may not be the right fit at this time. Remember that your time is valuable and may be better spent elsewhere.
Sample SEO Questionnaire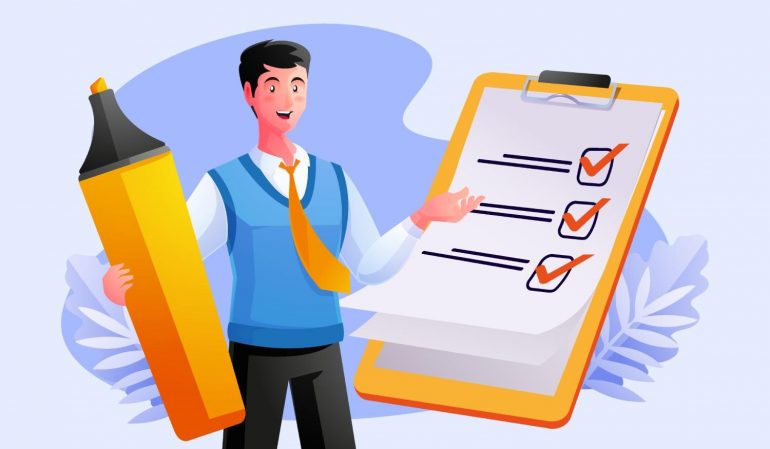 I already covered a few points that you should address with clients, but here is a sample SEO questionnaire to inspire your own:
What do you most want to improve about your website?
Where does most of your site traffic come from?
Are there specific keywords you'd like to target?
What's the preferred tone or style for your content?
How often would you like to see reports from us?
Are you currently using any data analytics platforms?
Sharing SEO Results
Once you're well into your relationship with a client, you should be sharing your results. They deserve to know how the work is going! After all, they're paying for it.
Efficient Communication Mode
Determine the most efficient communication channel and stay in regular contact. It may also be necessary to share tasks as you do them with the client. This could mean uploading content documents or report spreadsheets into Google Drive.
Tracking SEO Campaigns
It goes without saying that you should track your progress. Not just overall, but by specific campaigns so that you know where traffic is coming from.
Benchmark metrics before you implement your SEO efforts so that you can compare then to now. Want even more traffic from your content? It may be a good idea to utilize content writing tools for SEO to ensure that content is optimized before publication.
Google Analytics and Search Console
At the beginning of your work, you should gain access to your clients' different data analytics platforms. Google Analytics and Google Search Console are fantastic resources for tracking website performance. You can analyze everything from impression count to click-through rate to landing page traffic.
Providing Regular Updates
As I noted, you should keep a client up to date on your SEO results and SEO projects' statuses. It's a great opportunity to talk about if a strategy should be shifted or if there's anything the company themself can do.
Common SEO Agency Mistakes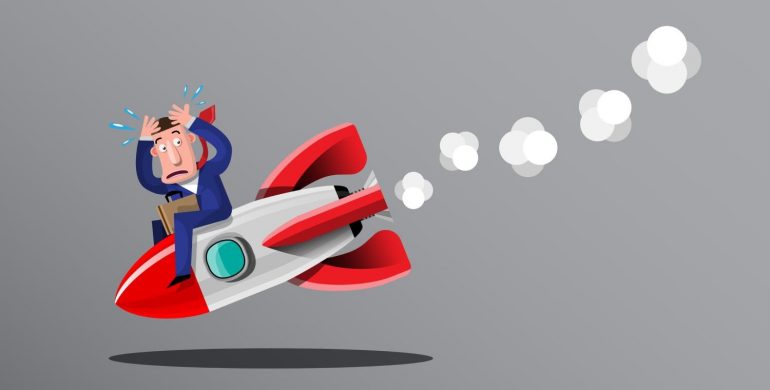 Here are some common mistakes that agencies make. Avoid making the same mistakes!
Over-Promising
You need to set realistic expectations from the start. Don't promise that you'll get the client's site on the first page of Google overnight. Don't say you'll double their follower count in a week. This will lead to disappointment.
Not Adjusting SEO Strategy
There's a possibility you'll need to develop a better strategy if what you're trying is just not working. Don't feel defeated! SEO requires flexibility and adaptability. A small tweak can bring about big results.
Not Keeping Up With Latest Industry News
Best SEO practices evolve just as search engines trends do. As an agency, you need to stay in the know on best tips, changes, and other information that can impact your work. For example, do you know how to get on the first page of Google in 2022?
Conclusion
We hope this article was helpful for determining SEO questions to ask a client. Every client differs so some of these recommendations may be more applicable than others. Having solid questions under your belt prepares you to do your best!
Want to learn more? Get in touch with us.
Tell Us Your Thoughts!
Have something to add? Leave a comment telling us how you approach questions for SEO clients. We'd also appreciate it if you share this article on social media to spread the knowledge!